Season 18 one-time membership fee: $199
 Are you a current member? Click here to renew for Season 19
ALL competitive events • ALL leagues • ALL-season access • $1,016.95 Bonus Material
Scroll down for details
NOTE: Monument Memberships are not refundable nor transferrable.
---
Details of Membership
All Members get access to ALL releases from June 1, 2017, thru May 30, 2018. We currently support the following events:
Policy Debate. Season 18 releases #1-52 consist of two lessons on the history and status quo of the topics, 12 foundational cases and refuting negative briefs, and negative or generic briefs through the competitive season and National Tournaments. Supports NCFCA and Stoa league resolutions for the complete season, and the NSDA league through through the summer of 2017.
Lincoln-Douglas Debate. Season 18 releases #1-52 consist of four topic-related articles written by Monument Authors, unique resolutional cases on both Affirmative and Negative released through the year, and opposition briefs released through the competitive season and National Tournaments. Supports NSDA, NCFCA and Stoa league resolutions.
Public Forum Debate. Season 18 releases #1-52 consist of foundational lessons on the "what" and "how" of public forum debating, plus both pro and con cases (two pro and two con) per resolution released. Supports NSDA and any league adopting the Association's resolutions for the 2017-2018 school year.
Extemp. Season 18 releases #1-52 consist of weekly focus on news of the week, foundational coaching tips for extempers, and sample rounds of an extemp tournament. Supports NSDA, NCFCA and Stoa rules.
Apologetics. Season 18 releases #1-52 consist of foundational lessons to help new apologetics students set their expectations for competition, plus lessons to start their apologetics speeches. Supports NCFCA and Stoa questions and rules.
Parli. Season 18 releases #1-52 consist of weekly lessons on the "what" and "how" of parli debate, plus tournament resolutions to model a tournament of parli questions. Supports Stoa rules but may be applied to other parliamentary debate leagues.
Coaching. Season 18 releases coaching lessons through the first half of the year (summer and early-season) to kick off classes and clubs with games, drills, samples, and other helpful downloads to support teachers, team-captains and coaches in their leading students in speech and debate.
Bonus Downloads. Monument Members get bonuses for joining! These include two video courses (early and mid-season) all about "KEYS TO SPEECH AND DEBATE SUCCESS," oratory and interp source material, and flowing lessons for debate. Monument Members enjoy incredibly valuable bonuses released throughout the year for a grand total over $1000.
---
$1016.95 worth of BONUS material
Bonus videos and curriculum — currently valued at $1016.95 — are available immediately to all Monument Members. More bonus material is planned throughout the competitive season, the value expected to grow over $1000! Content so far includes…
"Keys to Speech and Debate Success" video course by Chris Jeub ($199 value)
Platform and Interpretive Sourcebooks Bronze Book, Emerald Book and Platinum Book ($90 value)
Extension lessons for "The Flowing Method" ($87 value) 
Free Training Minds University membership through April 2018 ($240 value, registration opens in November and February only)
Free Monument Publishing sourcebooks during Thanksgiving weekend ($174 value, open Thanksgiving weekend only)
Free Priority Mail Christmas Shipping for all orders at Monument Publishing ($14.95 value, open through 12/20/17 only)
33% off NITOC Intensive Training Camp ($100 value, offer expires when the camp fills up)
"Keys to Speech and Debate Success – MIDSEASON EDITION" video course, specifically addressing tournament issues ($199 value)
$100 off Training Minds PREMIUM Debate Camp in the mountains of Colorado to prepare for Season 19!
---
Our Commitment to Content
Members are delivered weekly content — consistent and concise — that delves into source material necessary for competitive preparation. We focus on three leagues, and several events underneath them. Some events overlap and may service competitors in other leagues, but the following three remain our focus. Click for the updated content pages.
As always, if you have any questions, contact us. We're focused on getting you the help you need to succeed. See you at some tournaments!
---
Written by Champions and Coaches
Consider your membership a personal coaching opportunity.
Monument Publishing hires champion speakers and debaters to write the source material for the next generation of champs. All writing goes through a rigorous editing schedule to make sure every release is the most professional, ready-to-run, fully-equipped resource to add to a competitor's success. Check out some of our awesome authors:
Visit OUR TEAM for the complete Season 18 Writers Team
---
Written for ALL Competitors, both New AND Experienced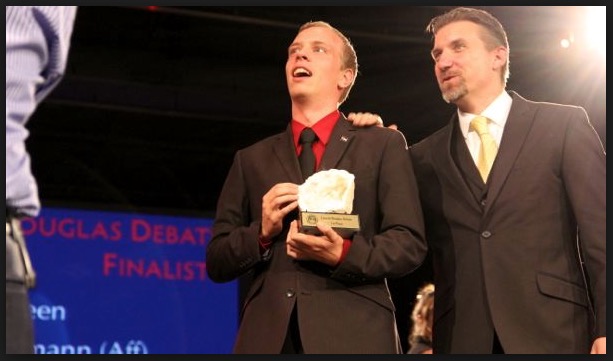 Wherever you are in your competitive journey, you have needs and insecurities. EVERYONE has them, no matter how experienced:
The Newbie
Lacks confidence
Doesn't know where to start
Seeks direction
Needs encouragement
The Expert
Lacks source material
Doesn't have much time
Seeks guidance
Needs to win!
You're probably somewhere in between. Point is: Members get what they need to maximize their potential at their upcoming tournaments. Wherever you are on your competitive journey, the Monument Memberships will be just what you need to succeed.
No need to be overwhelmed, confused, or lacking the materials you need. Join the family of champions with one or more of our Monument Memberships!