Download "Special Note to Parents" S19-Coach-Special-Note-to-Parents.docx – Downloaded 108 times – 246 KB
Written by
If you're a parent, you want to offer your child the absolute best source material available for their success.
This is a FREE download, compliments of Monument. Enjoy!
About "Special Note to Parents"
The following is taken directly out of this free download:
I take a lot of selfies with speakers and debaters. Two of my children are in the background of this one, taken at a ballot party following a tournament, and other competitive and parents jumped in. Such fun!
Speech and debate is the absolute best activity to get your kid involved. And you want your child to do well! This is a competitive sport, and I bet you want nothing more than your kid to walk across the stage and win.
I mean, really…this is your kid, right?
I know this feeling more than most, leading eight of my own children through the activity since 1996. Our trophy shelf is packed full, and my family owns five national titles from two different leagues. But honestly, trophies are just plastic and metal. The leadership and communication skills that my children apply to their lives help them soar into their futures. It's because of speech and debate!
There are very tangible advantages to your child's success in speech and debate. My most recent graduate, Tabitha, joined a speech competition for a local VFW and earned a $2,500 cash award. Her older brother Noah is set to graduate with a bachelor's degree before turning 20, and his degree is paid for. This is similar to the next older Jeub, Micah, who made a presentation to his technical school and earned a scholarship that help cut off 30% of his total tuition.
I'm just one parent. There are tens of thousands of parents, just like you, who want the best for their kids. You have a small window of opportunity to make sure your child succeeds in speech and debate. Which is why I have created an online membership with the most helpful source material for speakers and debaters in the country — even the world.
Monument Members get the absolute best guidance for success in speech and debate. No doubt about it. The best coaching, the best teaching, the best source material.
Here's how it works. Every Monday morning at 5:00 am sharp, your kid receives access to professionally published source material. This source material is written by the most valuable coaches in the country. I personally contract these coaches and edit their material for publication and release. Members consume the material on a steady weekly schedule throughout the year. This simple and easy dose of coaching becomes the driving fuel for a most successful competitive season.
At the time of writing this note, I'm preparing to bring my daughter Tabitha to the National Invitational Tournament of Champions. I'm connecting with other Monument Member families for the Nationals Intensive Training Camp. And Monument Writers are preparing a few surprise downloads for last-minute national competitors who make it to some national tournaments. This is my favorite time of the year! Why? Because I'm seeing Monument Member benefits come to fruition.
You're a great parent. You have your kid involved in the best activity in the world. Give your kid the best source material — they deserve it! They're your kid, you're proud, and you want the best.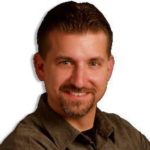 Coach Jeub is owner of Monument Publishing. He authors and co-authors several of the publications, but enjoys plugging other speech and debate talent into key writing positions. Mr. Jeub resides in Monument, Colorado, with his wife and 10 of his 16 children. Over the years, his family has carried five titles in two different leagues.