Source material is the fuel that empowers speakers and debaters, which is what Monument is all about. With that, we have some BIG NEWS!
Because of increased resources in our editorial department, we've opened up more source material, extending both NFHS policy and our Coach Downloads through to the end of the year. We had originally planned to stop these midseason, but now we're dedicated to the end of the school year.
Do the math. Five hundred downloads for $99. That's 19 cents each, down from an original $24 cents each. What a bargain!
Here's the official re-write of our promise to members:
Season 19 Release Schedule
Monument releases content every Monday morning. Each semester contains hundreds of releases, custom written to specific leagues and events, totaling 500 guaranteed releases for the entire year. The school season is as follows:
Preseason • June-July
June and July consist of weekly releases on the front cover of MonumentMembers.com. These releases consist of official downloads explaining the transformative power of successful speech and debate participation.   
Semester 1 begins August 6
Releases begin in August and last through December, totaling 20 official lessons for 14 events and categories: 280 total downloads! Events include Policy Debate, Lincoln-Douglas, Public Forum, Parliamentary Debate, Extemp, Apologetics, Platform and Interpretation.
Semester 2 begins January 4 
Releases begin in January and last through May, totaling 20 additional releases for 11 events and categories: 220 total downloads! A special invitation to some national tournament training will be extended to Semester 2 Monument Members who make it to their national competition.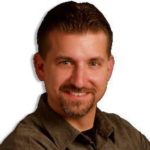 Coach Jeub is owner of Monument Publishing. He authors and co-authors several of the publications, but enjoys plugging other speech and debate talent into key writing positions. Mr. Jeub resides in Monument, Colorado, with his wife and 10 of his 16 children. Over the years, his family has carried five titles in two different leagues.