You know the old saying: "Public speaking is scarier than death itself." Do you have a solution to overcome the anxiousness? I believe I do.
I tend to focus on the championship successes whenever I try to convince people to join our membership. It's easy to do, really. Many of our writers are champions themselves, and the most successful speakers and debaters are Monument Members.
However, I can't help but be reminded of the early frustrations, where real anxiety nearly cripples a student. Virtually all the champs can remember these beginning days. At the debate camps over the years, I've witnessed students — even those that end up in final rounds at tournaments — panic, feint, run away, cry, throw up, and more.
I used to say that the solution is perseverance. That's a big part of it. Kids who experienced the most anxiety usually had excellent parents who hid their own anxiety (it's nerve-racking to see your own kid try public speaking!) and encouraged their children to press on.
But there is more science behind the our methodology than just "perseverance." The structural methodology of modeling excellent cases, briefs and curriculum is paramount to student success. When kids model the champions (whom we hire on our writing staff), they will persevere through their anxieties and become champions themselves.
Here's how our website explains it on our page "The Monument Method":
Modeling. The most efficient way to teach speech and debate (or any school of education) is through modeling. This scientific pedagogy, known among educators as "imitation," is empirically proven. We hire champions to write our source material, and our Members enjoy modeling their success. Model the champions and those who coach them.
So, if you're anxious or frustrated or just plain uncertain that speech and debate is for you, trust in the proven process of Monument Members. We release weekly source material written by expert competitors and coaches that — when studied and modeled — helps kids overcome their anxieties and they are able to crush it at their first tournament.
Which will be here before you know it! So
sign up now
.
Chris Jeub
Owner
P.S. Do you have questions about public speaking? I'd like to hear from you. Post below and let me know your thoughts or questions. Chances are, you're not the only one with anxiety. I love to interact with those interested in speech and debate!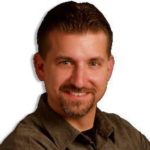 Coach Jeub is owner of Monument Publishing. He authors and co-authors several of the publications, but enjoys plugging other speech and debate talent into key writing positions. Mr. Jeub resides in Monument, Colorado, with his wife and 10 of his 16 children. Over the years, his family has carried five titles in two different leagues.