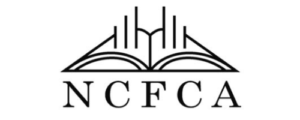 Lincoln-Douglas Debate is one of the most popular events in NCFCA. Below is a list of source material released weekly for Lincoln-Douglas debaters. The source material is written for the 2017-2018 school year resolution:
"Resolved: Nationalism ought to be valued above globalism."
Newest Release
NCFCA Lincoln-Douglas Release #41: "Surprise Brief: Globalism Is Patriotic" (OPP)
-
Most people want to believe in their country. Patriotism is powerful, and this brief shows how globalism is patriotic.
Latest NCFCA Lincoln-Douglas Releases
Earlier NCFCA Lincoln-Douglas Releases
Season 19 Release Schedule
Open enrollment campaign June 1-August 31, 2018. Season 19 releases begin August 6. 
Monument releases TWO semesters of content every Monday morning, plus a FREE preseason in the summer. Each semester contains hundreds of releases, custom written to specific leagues and events, totaling 440 guaranteed releases for the entire year. The school season is as follows:
Preseason • First Release: June 4 • FREE!
June and half of July consist of weekly releases on the front cover of MonumentMembers.com. These releases consist of official downloads plus video content explaining the transformative power of successful speech and debate participation. The Preseason material is FREE for all with NO OBLIGATION to buy.  
Semester 1 begins August 6 • Non-member browsing closes August 31, 2018
Releases begin in June and last through December, totaling 20 official releases for 13 events and categories: 260 total downloads! Monument focuses on NCFCA, NSDA, and Stoa leagues, but much of the source material can apply to other organizations. Events include Policy Debate, Lincoln-Douglas, Public Forum, Parliamentary Debate, Extemp, Apologetics, Platform and Interpretation.
Semester 2 begins January 4 • Registration Closes January 1, 2019
Releases begin in January and last through May, totaling 20 additional releases for 8 events and categories: 160 total downloads! A special invitation to some national tournament training will be extended to Semester 2 Monument Members who make it to their national competition.
Special Renewal Offer
Are you a current Season 18 member? You get a special renewal offer, but it expires 5/31/18...
Permission & Usage
Click Here for complete information on permissions. All membership content is proprietary intellectual content, so please respect its copyright. Simply put, if you are not a Monument Member, you may not use it or share its content. If one partner of a debate team is a member and the other is not, the one who is a Monument Member must be the controller of the logins, downloads and incorporation of the Monument Membership material. Sharing logins is strictly prohibited.