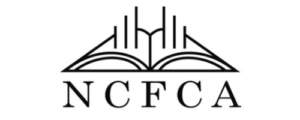 Below is a list of NCFCA Homeschool Speech and Debate League source material released weekly for Policy Debate (sometimes called team-policy or CX debate). The source material is written for the 2018-2019 school year resolution:
"Resolved: The United States Federal Government should substantially reform its foreign policy regarding international terrorism."
Newest Release
NCFCA Policy Release #35: "Fulani Herdsmen" (NEG)
-
The AFF case does something to have the US intervene in Nigeria to protect (Christian) Bachama and Berom farmers against attacks by (Muslim) Fulani Herdsmen. Their conflict goes back a long time but seems to have escalated recently. Read More
Earlier NCFCA Policy Releases
Season 19 Release Schedule
Monument releases content every Monday morning through four quarters (2 semesters). Each quarter contains hundreds of releases, custom written to specific leagues and events, totaling 500 guaranteed releases for the entire year. Click here for preseason and free downloads. The school season is as follows:
Quarter 1 • August 6 through October 8, 2018
Ten releases for 14 events and categories. Events include Policy Debate, Lincoln-Douglas, Public Forum, Parliamentary Debate, Extemp, Apologetics, Platform and Interpretation. Perfect to start your journey through the competitive year.
Quarter 2 • October 15 through December 17, 2018 
Releases continue, this time with case and brief development for speakers and debaters in policy, value, parli and all the speech events. Perfect for those who want to be transformed into champion competitors for the first tournaments of the year.
Quarter 3 • January 7 through March 11, 2019
Members are delivered more specific negative and opposition briefs. Eleven different events and categories for 220 additional downloads throughout the year. Perfect for debaters who need to own the source content to maximize their competitive success.
Quarter 4 • March 18 through May 27, 2019
The home stretch through state, regional and national championships, the fourth quarter releases additional downloads for those speakers and debaters who are ready to win. Perfect for those who need additional help to differentiate themselves from other champions.
Permission & Usage
Click Here for complete information on permissions. All membership content is proprietary intellectual content, so please respect its copyright. Simply put, if you are not a Monument Member, you may not use it or share its content. If one partner of a debate team is a member and the other is not, the one who is a Monument Member must be the controller of the logins, downloads and incorporation of the Monument Membership material. Sharing logins is strictly prohibited.
Would you like to join?
Downloads like these don't grow on trees. They take hard work from experts. But we make it easy and affordable with a membership, and we'd love for you to join us! Fill out the fields below to be included in all that Season 19 has to offer:

Click here for more information.