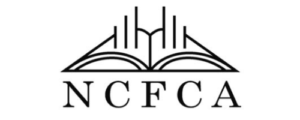 Below is a list of NCFCA Homeschool Speech and Debate League source material released weekly for Policy Debate (sometimes called team-policy or CX debate). The source material is written for the 2018-2019 school year resolution:
"Resolved: The United States should significantly reform its policies regarding higher education."
Newest Release
NCFCA Policy Release #41: "ABA / Law Schools" (NEG)
-
Adding more unemployed lawyers to the backlog will solve nothing. This brief explains.
Latest NCFCA Policy Releases
Earlier NCFCA Policy Releases
Season 19 Release Schedule
Click here for Season 18
Monument releases weekly downloads at 5:00 AM every Monday morning, Mountain Time. These are released in 3 quarters throughout the school year with an option to join a special Nationals Intensive Training Community in the 4th quarter. Each quarter contains 12 releases, custom written to specific leagues and events, totaling over 400 releases for the entire year. The school season is as follows:
1st Quarter (Summer): Members kick off the year for most events, providing them basic lessons on the new debate topics for specific leagues. Competitive speech releases are also available.
2nd Quarter (Fall): These consist of 12 additional weeks covering the league resolutions. Limited-prep and speech continue their studies with weekly releases on their events. 
3rd Quarter (Winter): Members will be enjoying their main tournaments of the season. These releases are meant to narrow the competitive focus and keep speakers and debaters sharp for their competitions.
4th Quarter (Spring): Monument narrows its focus to our most popular events and leagues. Members will be invited to join Nationals Intensive Training Communities (NITCs), details to be announced by New Years 2019.
Special Renewal Offer
Get ALL of Season 19 for only $59. That's 40% off, and it is available only to current Season 18 members. Expires 5/31/18.
Permission & Usage
Click Here for complete information on permissions. All membership content is proprietary intellectual content, so please respect its copyright. Simply put, if you are not a Monument Member, you may not use it or share its content. If one partner of a debate team is a member and the other is not, the one who is a Monument Member must be the controller of the logins, downloads and incorporation of the Monument Membership material. Sharing logins is strictly prohibited.