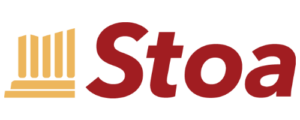 Policy Debate is one of the most popular events in Stoa. Teams of debaters spend the year studying a policy resolution announced by the league. Monument writes source material based on the resolution, which is:
"Resolved: The United States Federal Government should substantially reform its banking, finance, and/or monetary policy."
Season 20 Release Schedule
FIRST RELEASES: AUGUST 5! Monument releases content every Monday morning throughout the first semester of school. New to Season 20: ALL SOURCE CONTENT WILL BE RELEASED BY CHRISTMAS. We also have some holiday surprises in store for you. For a detailed schedule, click here. The following is a general release schedule for Season 20:
August 5, 2019 - Keys to Speech & Debate Success. This four-video course gets you prepared for the new year.
August 12, 2019 - All Preseason Material Releases. Every event category will be delivered their kick-off download.
August-September - Most informational material will be released (e.g. summaries, resolutional articles, etc.).
September-December - All cases, negative/opposition briefs, and strategic source content will be released.
Christmas 2019 - You're all set to succeed! Access to the hundreds of releases will continue through June 2020.
Members are fully prepared for competition. Click here to join.
Permission & Usage
Click Here for complete information on permissions. All Membership content and Library Archives are proprietary intellectual content, so please respect our copyrights. Simply put, if you are not a Monument Member or a Library Access Owner you may not use it or share its content. If one partner of a debate team is a member and the other is not, the one who is a Monument Member must be the controller of the logins, downloads and incorporation of the Monument Membership material. Sharing logins is strictly prohibited, the only exception being from immediate family members within a single household.