There is a lot happening for Monument Members, and this page gives you the latest to keep up with. Stay tuned for more important announcements for your speech and debate preparation!
Our Most Recent Announcement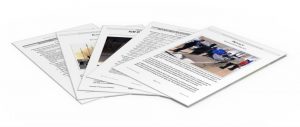 Announcement: Increase in Promised Releases
-
We've decided to increase our promise to Monument Members by a huge amount, extending through the end of the year in select source material. We're now officially at 500 promised downloads!
Latest Announcemnets
Monument's Week of Awesome

(8/6/2018)

-

Our coaches are busy at work for YOU, and we want YOU to have a look around. Through August 10, our initial downloads are FREE! Browse to your heart's content, and know that this week is just 1 of 40 release dates we have ready for you.

Sign Up for Free Course

(7/18/2018)

-

Registration is open for the new season's "Keys to Speech and Debate Success." This is a limited time offer that expires this summer. Class starts July 23!

Early Preparation = Later Success

(6/18/2018)

-

Registration closes June 30. We've got big plans for you and we hope you can join us.
Season 19 Release Schedule
Monument releases content every Monday morning. Each semester contains hundreds of releases, custom written to specific leagues and events, totaling 500 guaranteed releases for the entire year. The school season is as follows:
Preseason • June-July
June and July consist of weekly releases on the front cover of MonumentMembers.com. These releases consist of official downloads explaining the transformative power of successful speech and debate participation.   
Semester 1 begins August 6
Releases begin in August and last through December, totaling 20 official lessons for 14 events and categories: 280 total downloads! Events include Policy Debate, Lincoln-Douglas, Public Forum, Parliamentary Debate, Extemp, Apologetics, Platform and Interpretation.
Semester 2 begins January 4 
Releases begin in January and last through May, totaling 20 additional releases for 11 events and categories: 220 total downloads! A special invitation to some national tournament training will be extended to Semester 2 Monument Members who make it to their national competition.
Permission & Usage
Click Here for complete information on permissions. All membership content is proprietary intellectual content, so please respect its copyright. Simply put, if you are not a Monument Member, you may not use it or share its content. If one partner of a debate team is a member and the other is not, the one who is a Monument Member must be the controller of the logins, downloads and incorporation of the Monument Membership material. Sharing logins is strictly prohibited.
Would you like to join?
Downloads like these don't grow on trees. They take hard work from experts. But we make it easy and affordable with a membership, and we'd love for you to join us! Fill out the fields below to be included in all that Season 19 has to offer:

Click here for more information.