Registration is open for only 12 more days for Training Minds PREMIUM Speech & Debate Camp in beautiful Colorado. It only makes sense: If you invest now in your training, you will come out ahead by far later on.
It's no surprise to see Training Minds Alumni in the final rounds in competitions. We just finished a phenomenal year with our alumni taking top awards, and we're gearing up for another year of excellence.
Our program in Colorado is our "premium" speech and debate program. We train directly for Season 19 competitions, and those tournaments will be here before you know it. Our best coaches fly into Colorado to give personal training to competitors who want to make the best of their upcoming year.
Want to join us? Registration closes June 30. We've got big plans for you and we hope you can join us.
Register: Training Minds PREMIUM Speech & Debate Camp.
Then, onward and upward to a most successful Season 19 of competition.
Coach Jeub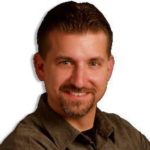 Coach Jeub is owner of Monument Publishing. He authors and co-authors several of the publications, but enjoys plugging other speech and debate talent into key writing positions. Mr. Jeub resides in Monument, Colorado, with his wife and 10 of his 16 children. Over the years, his family has carried five titles in two different leagues.