Written by
Released: Filed Under: Extemp
About "Climate Change"
The impacts of climate change can be debated. Whether manmade or not, a consensus of the scientific community argues that climate change is a public health threat in many regions of the world. We are seeing impacts of rising temperatures, and how the public responds is an extemper's burden to explain.
For example, how should higher heat in the far East affect North Korea's nuclear program? What should be done to deter the Congo's Ebola outbreak? Can the argument be made that the California fires are caused by climate change? Or can it be linked to the problems with the state's environmental laws?
Extempers get to explain how the change in the environment could be a public health concern in modern times.
This week's final round goes deep into climate change as a public health issue. Other topics include immigration policy, bitcoin, trade wars, US-Russian relations, and much more!
Directions
Download the document with the button above. Study this release and get to know it well. File and print as necessary to prepare for your upcoming competition.
This download is exclusively for Monument Members participating in Season 19. Any use outside this membership is a violation of U.S. Copyright Law and violators will be prosecuted.
As always, double check all claims, warrants, hyperlinks and the current news in case any changes have occurred that will affect your competition.
Do you have questions about this download? Tap in your comment at the bottom of the page. The author, the site owner, or another member will most likely reply.
Permission & Usage
Click Here for complete information on permissions. All membership content is proprietary intellectual content, so please respect its copyright. Simply put, if you are not a Monument Member, you may not use it or share its content. If one partner of a debate team is a member and the other is not, the one who is a Monument Member must be the controller of the logins, downloads and incorporation of the Monument Membership material. Sharing logins is strictly prohibited.
Would you like to join?
Downloads like these don't grow on trees. They take hard work from experts. But we make it easy and affordable with a membership, and we'd love for you to join us! Fill out the fields below to be included in all that Season 19 has to offer:

Click here for more information.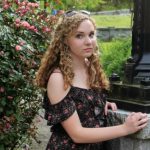 Rachel Donka competed in NCFCA and Stoa for 6 years. Over the course of her competitive years, she participated in 12 different speech events and three styles of debate, ranking highly on the national level. Her NITOC victories include 1st in Lincoln-Douglas, 2nd in Parli, 3rd in extemp, and 2nd in overall national ranking in 2016.