NOTE: This download expired May 31, 2019. See message below.
Written by
Released: Filed Under: Expired
About "Midterms"
This download is one of a previous season than the current one. Only those with Library Access subscriptions are allowed to download this archived material. In order to access it, you must purchase
Library Access
.
There are only two weeks till the midterm elections. This has been heralded in the media as the most contested, most dramatic and most definitive midterm election in our lifetimes. If history has its druthers, Democrats will win back the House of Representatives and perhaps the Senate. This would serve as a voting charge against Donald Trump's first two years. The so-called "resistance" to the Trump agenda would be validated.
But Donald Trump's first two years has been different than most recent presidents. Arguably, no new president has gotten more of his promised agenda finished than the current one. Two Supreme Court justices appointed, tax reform enacted, realignment of the world order, massive deregulation, and much more has solidified the conservative base unlike any Republican president since, perhaps, Abraham Lincoln. Of course, this has only charged up those opposed to a conservative agenda. The Washington Post reports over $1 billion in campaign funds raised by Democrats, something of a fundraising record.
As they say, anything can happen in politics that can sway an election. With two weeks left, extempers will have to be at their best to sway their judge in the extemp round.
This week's final round goes deep into midterm election issues. Other topics include Saudi Arabia, Pope Francis, China's economy, Facebook saving face in the UK, and much more!
Directions
Download the document with the button above. Study this release and get to know it well. File and print as necessary to prepare for your upcoming competition.
This download is exclusively for Monument Members. Any use outside this membership is a violation of U.S. Copyright Law and violators will be prosecuted.
As always, double check all claims, warrants, hyperlinks and the current news in case any changes have occurred that will affect your competition.
Do you have questions about this download? Tap in your comment at the bottom of the page. The author, the site owner, or another member will most likely reply.
Permission & Usage
Click Here for complete information on permissions. All Membership content and Library Archives are proprietary intellectual content, so please respect our copyrights. Simply put, if you are not a Monument Member or a Library Access Owner you may not use it or share its content. If one partner of a debate team is a member and the other is not, the one who is a Monument Member must be the controller of the logins, downloads and incorporation of the Monument Membership material. Sharing logins is strictly prohibited, the only exception being from immediate family members within a single household.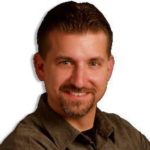 Coach Jeub is owner and lead publisher of Monument Publishing. He has been coaching since the mid-90s as well as providing the leading source material for speakers and debaters in multiple leagues. Mr. Jeub currently coaches speech and debate at Monument Academy where he also teaches 7th grade English, and he runs a Patreon page for his most recent writing projects.