NOTE: This download expired May 31, 2018. See message below.
Written by
Summary: This week's main focus is Donald Trump's tax plan, but other topics include the NFL, Puerto Rico, Cuban sonic attacks, Mexico's earthquake, North Korea, and more.
Released: Filed Under: Expired
About "Trump Tax Plan"
This download is one of a previous season than the current one. Only LIFETIME Curriculum Access subscriptions are allowed to download this archived material. In order to access it, you must purchase the
LIFETIME Curriculum Access
.
Donald Trump has recently been pushing for a reformed tax system. His plan has been the source of significant controversy. It purports to bring jobs back to America by reducing taxes on repatriated funds, simplify the tax code (thus saving time and money for Americans), and eliminate loopholes in the tax code (which turn the tax rate into a legal gymnastics contest.)
Criticisms of the plan raise concerns about whether Trump himself would personally benefit. Others argue that it could harm the economy by eliminating provisions favorable to the real estate industry, thereby harming home ownership. Critics also oppose the elimination of the state and local property tax reduction, a provision with significant bipartisan support.
Other question topics this week include the NFL, Puerto Rico, Cuban sonic attacks, Mexico's earthquake, North Korea, and more.
---
Directions
Download the document with the button above. Study this release and get to know it well. File and print as necessary to prepare for your upcoming competition.
This download is exclusively for Monument Members participating in Season 19. Any use outside this membership is a violation of U.S. Copyright Law and violators will be prosecuted.
As always, double check all claims, warrants, hyperlinks and the current news in case any changes have occurred that will affect your competition.
Do you have questions about this download? Tap in your comment at the bottom of the page. The author, the site owner, or another member will most likely reply.
---
Permission & Usage
Click Here for complete information on permissions. All membership content is proprietary intellectual content, so please respect its copyright. Simply put, if you are not a Monument Member, you may not use it or share its content. If one partner of a debate team is a member and the other is not, the one who is a Monument Member must be the controller of the logins, downloads and incorporation of the Monument Membership material. Sharing logins is strictly prohibited.
Would you like to join?
Downloads like these don't grow on trees. They take hard work from experts. But we make it easy and affordable with a membership, and we'd love for you to join us! Fill out the fields below to be included in all that Season 19 has to offer:

Click here for more information.
---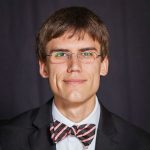 Nick Robison is a fifth year debater, presently competing as a member of the Grove City College debate team. In addition to some moderate success in IPDA and NPDA, Nick enjoys board and card games and learning ballroom and swing dance.
Nick will be a senior Biochemistry major this fall.