NOTE: This download expired May 31, 2019. See message below.
Written by
Released: Filed Under: Expired
About "Border Negotiations"
This download is one of a previous season than the current one. Only those with Library Access subscriptions are allowed to download this archived material. In order to access it, you must purchase
Library Access
.
Following an inability to pass a budget due to disagreements regarding funding for Trump's border wall, the government shut down in December. At the end of January, President Trump allowed the government to reopen for a three-week period but threatened the shut down the government again at the end of it if funding was not allocated. Congressional approval for funding for the wall seems unlikely.
One potential outcome if congress refuses to support the wall would be a state of emergency, which President Trump could declare for border security. If a national emergency is declared, the President could force his wall through, regardless of congressional approval. Last Friday, President Trump stated he would likely declare a state of emergency for human trafficking along the border. While he has yet to do so, many are wondering as to whether he will do so before the shutdown is forced to resume.
Directions
Download the document with the button above. Study this release and get to know it well. File and print as necessary to prepare for your upcoming competition.
This download is exclusively for Monument Members participating in Season 19. Any use outside this membership is a violation of U.S. Copyright Law and violators will be prosecuted.
As always, double check all claims, warrants, hyperlinks and the current news in case any changes have occurred that will affect your competition.
Do you have questions about this download? Tap in your comment at the bottom of the page. The author, the site owner, or another member will most likely reply.
Permission & Usage
Click Here for complete information on permissions. All Membership content and Library Archives are proprietary intellectual content, so please respect our copyrights. Simply put, if you are not a Monument Member or a Library Access Owner you may not use it or share its content. If one partner of a debate team is a member and the other is not, the one who is a Monument Member must be the controller of the logins, downloads and incorporation of the Monument Membership material. Sharing logins is strictly prohibited, the only exception being from immediate family members within a single household.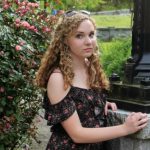 Rachel Donka competed in NCFCA and Stoa for 6 years. Over the course of her competitive years, she participated in 12 different speech events and three styles of debate, ranking highly on the national level. Her NITOC victories include 1st in Lincoln-Douglas, 2nd in Parli, 3rd in Extemp, and 2nd in overall national ranking in 2016. She has also competed at the collegiate level as member as a part of the Seattle Pacific University NPDA team, and graduated with a Bachelor's Degree in Psychology and Economics in June of 2019.