NOTE: This download expired May 31, 2018. See message below.
Written by
Summary: Final round topics go deep into Trump's new tax plan. Other topics include intergovernmental cooperation, NATO dialogue with Russia, Boeing, and much more!
Released: Filed Under: Expired
About "Wildfire"
This download is one of a previous season than the current one. Only LIFETIME Curriculum Access subscriptions are allowed to download this archived material. In order to access it, you must purchase the
LIFETIME Curriculum Access
.
Throughout California, wildfires have been spreading rapidly. In Southern California, a fire in the counties of Ventura and Santa Barbara has been burning for three weeks, setting the historical record for largest fire. Northern California was impacted in October by fires that destroyed much of wine country. Efforts to contain the fires have been minimally effective, and damage control has been limited.
Massive smoke pollution has created a new air quality crisis for the state. The government of California had previously laid out plans to reduce carbon emissions by 40% by 2040. This goal has been set back by wildfire smoke.
Additionally, major health risks have increased significantly. According to a public health officer in Santa Barbara, anywhere from 20 to 50 individuals have checked in to county clinics each day for respiratory conditions due to smoke. Particulate matter, carbon, ozone, trace gases, air toxins, mercury, and other chemicals all pose a threat to the public during wildfires. Attempts to mitigate these health effects bring new light to the issue of air pollution in California.
Final round topics go deep into Trump's new tax plan. Other topics include intergovernmental cooperation, NATO dialogue with Russia, Boeing, and much more!
---
Directions
Download the document with the button above. Study this release and get to know it well. File and print as necessary to prepare for your upcoming competition.
This download is exclusively for Monument Members participating in Season 19. Any use outside this membership is a violation of U.S. Copyright Law and violators will be prosecuted.
As always, double check all claims, warrants, hyperlinks and the current news in case any changes have occurred that will affect your competition.
Do you have questions about this download? Tap in your comment at the bottom of the page. The author, the site owner, or another member will most likely reply.
---
Permission & Usage
Click Here for complete information on permissions. All membership content is proprietary intellectual content, so please respect its copyright. Simply put, if you are not a Monument Member, you may not use it or share its content. If one partner of a debate team is a member and the other is not, the one who is a Monument Member must be the controller of the logins, downloads and incorporation of the Monument Membership material. Sharing logins is strictly prohibited.
Would you like to join?
Downloads like these don't grow on trees. They take hard work from experts. But we make it easy and affordable with a membership, and we'd love for you to join us! Fill out the fields below to be included in all that Season 19 has to offer:

Click here for more information.
---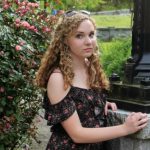 Rachel Donka competed in NCFCA and Stoa for 6 years. Over the course of her competitive years, she participated in 12 different speech events and three styles of debate, ranking highly on the national level. Her NITOC victories include 1st in Lincoln-Douglas, 2nd in Parli, 3rd in extemp, and 2nd in overall national ranking in 2016.