NOTE: This download expired May 31, 2018. See message below.
Written by
Summary: This week's topics include major mergers, Russia in Syria, Kenya's TV blackout, the Problem Solvers Caucus, the plummeting Dow, and the spate of Republican Congressmen stepping down from office.
Released: Filed Under: Expired
About "Day Zero"
This download is one of a previous season than the current one. Only those with Library Access subscriptions are allowed to download this archived material. In order to access it, you must purchase
Library Access
.
In Cape Town, South Africa, a hauntingly simple problem has emerged. There simply isn't enough water. The region is in the midst of a years-long drought that shows no signs of letting up. It's estimated that without rain, the water taps will stop on a day in mid-March or early April. That day has been dubbed "Day Zero," and Cape Town is desperately hoping to avoid it.
The situation is grim. Tap water is being rationed, people are lining up to buy drinking water, and local breweries are allowing people to fill buckets from taps. If every citizen abides by the 50 liter (13 gallon) per-day limit, Cape Town may stay ahead of Day Zero until the rain comes, but things aren't looking good. Reports estimate that only 55% percent of Capetonians adheres to rationing, and projects like desalinization plants and boreholes are behind schedule. It goes without saying that Day Zero would be a calamity, both in the potential for riots and the simple fact of having no water.
This week, you're asked whether it's realistic to hope for Cape Town.
This week's first round provides an overview of the big questions for this week. Other topics include major mergers, Russia in Syria, Kenya's TV blackout, the Problem Solvers Caucus, the plummeting Dow, and the spate of Republican Congressmen stepping down from office.
---
Directions
Download the document with the button above. Study this release and get to know it well. File and print as necessary to prepare for your upcoming competition.
This download is exclusively for Monument Members participating in Season 19. Any use outside this membership is a violation of U.S. Copyright Law and violators will be prosecuted.
As always, double check all claims, warrants, hyperlinks and the current news in case any changes have occurred that will affect your competition.
Do you have questions about this download? Tap in your comment at the bottom of the page. The author, the site owner, or another member will most likely reply.
---
Permission & Usage
Click Here for complete information on permissions. All membership content is proprietary intellectual content, so please respect its copyright. Simply put, if you are not a Monument Member, you may not use it or share its content. If one partner of a debate team is a member and the other is not, the one who is a Monument Member must be the controller of the logins, downloads and incorporation of the Monument Membership material. Sharing logins is strictly prohibited.
Would you like to join?
Downloads like these don't grow on trees. They take hard work from experts. But we make it easy and affordable with a membership, and we'd love for you to join us! Fill out the fields below to be included in all that Season 19 has to offer:

Click here for more information.
---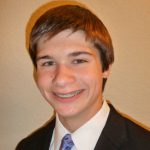 Mark's competitive history includes top awards in policy, Lincoln-Douglas, parli, extemp, and apologetics in NCFCA and Stoa. He is currently an honors student at the University of Texas, dual-majoring in the Plan II Honors Program and the School of Business. Through his connections with forensics and writing for Monument, Mark earned an internship at the Texas Civil Justice League, where his research aims to increase stability and fairness in Texas' civil justice system. In his spare time, Mark plays for UT's rugby team.