NOTE: This download expired May 31, 2018. See message below.
Written by
Summary: This week's final round goes deep into militarizing the border. Other topics include fuel economy standards, Syria, Spotify, the May 22 deadline on tariffs, and much more!
Released: Filed Under: Archives
About "Militarizing the Border
"
This download is part of Season 18, a one-year access to over 400 downloads covering speech and debate during the 2017-2018 school season. The membership expired May 31, 2018, but can be purchased from Monument Publishing. To view all downloads from Season 18, visit the
Monument Publishing Season 18 Archives Page
.
It was somewhat of a surprise when President Trump announced that he was working with Mad Dog Mattis to send the military to the US/Mexico border. He tied his announcement to several issues he saw as problematic with US immigration policy: "Until we can have a wall and proper security, we're going to be guarding our border with the military. That's a big step."
This is a big step. A president has yet to invoke his powers to utilize the military for border control. A popular debate case in our archives of immigration policy (a policy debate resolution that rises up every few years) is calling upon the military to solve its border issues. The argument can be made that border issues are security issues, and until Congress acts to solve the problems, the president has a duty to protect Americans from a porous border.
Sending the military to do the job of the border patrol raises some legal concerns, as well as safety and economic concerns. Extempers get to explain.
This week's final round goes deep into militarizing the border. Other topics include fuel economy standards, Syria, Spotify, the May 22 deadline on tariffs, and much more!
Directions
Download the document with the button above. Study this release and get to know it well. File and print as necessary to prepare for your upcoming competition.
This download is exclusively for Monument Members participating in Season 19. Any use outside this membership is a violation of U.S. Copyright Law and violators will be prosecuted.
As always, double check all claims, warrants, hyperlinks and the current news in case any changes have occurred that will affect your competition.
Do you have questions about this download? Tap in your comment at the bottom of the page. The author, the site owner, or another member will most likely reply.
Permission & Usage
Click Here for complete information on permissions. All membership content is proprietary intellectual content, so please respect its copyright. Simply put, if you are not a Monument Member, you may not use it or share its content. If one partner of a debate team is a member and the other is not, the one who is a Monument Member must be the controller of the logins, downloads and incorporation of the Monument Membership material. Sharing logins is strictly prohibited.
Would you like to join?
Downloads like these don't grow on trees. They take hard work from experts. But we make it easy and affordable with a membership, and we'd love for you to join us! Fill out the fields below to be included in all that Season 19 has to offer:

Click here for more information.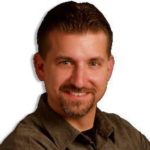 Coach Jeub is owner of Monument Publishing. He authors and co-authors several of the publications, but enjoys plugging other speech and debate talent into key writing positions. Mr. Jeub resides in Monument, Colorado, with his wife and 10 of his 16 children. Over the years, his family has carried five titles in two different leagues.