Your competitive season is going to be awesome! As a Content Member, you will receive…
TWO semesters of weekly content, 20 weeks each through May 2019
Source material written by national champions and their coaches
Access to ALL events, ALL leagues, ALL year long (500 or so, probably more)
Season 19 source material: $99
Your email will be your login.
This is Page 1 of 3 pages of registration: (1) Payment, (2) Member Info, (3) Thank You page.
NOTE: Monument Memberships are not refundable nor transferrable.
---
Season 19 Release Schedule
Monument releases content every Monday morning through four quarters (2 semesters). Each quarter contains hundreds of releases, custom written to specific leagues and events, totaling 500 guaranteed releases for the entire year. Click here for preseason and free downloads. The school season is as follows:
Quarter 1 • August 6 through October 8, 2018
Ten releases for 14 events and categories. Events include Policy Debate, Lincoln-Douglas, Public Forum, Parliamentary Debate, Extemp, Apologetics, Platform and Interpretation. Perfect to start your journey through the competitive year.
Quarter 2 • October 15 through December 17, 2018 
Releases continue, this time with case and brief development for speakers and debaters in policy, value, parli and all the speech events. Perfect for those who want to be transformed into champion competitors for the first tournaments of the year.
Quarter 3 • January 7 through March 11, 2019
Members are delivered more specific negative and opposition briefs. Eleven different events and categories for 220 additional downloads throughout the year. Perfect for debaters who need to own the source content to maximize their competitive success.
Quarter 4 • March 18 through May 27, 2019
The home stretch through state, regional and national championships, the fourth quarter releases additional downloads for those speakers and debaters who are ready to win. Perfect for those who need additional help to differentiate themselves from other champions.
---
Written by Champions and Coaches
Consider a membership as personal coaching.
Monument Publishing hires champion speakers and debaters to write the source material for the next generation of champs. All writing goes through a rigorous editing schedule to make sure every release is the most professional, ready-to-run, fully-equipped resource to add to a competitor's success. Check out some of our awesome authors:
Visit OUR TEAM for the complete Season 19 Writers Team
---
Written for ALL Competitors, both New AND Experienced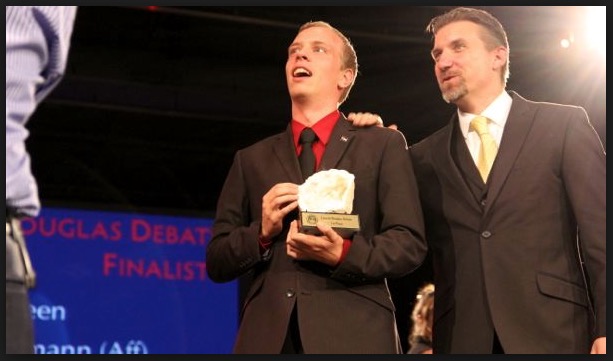 Wherever you are in your competitive journey, you have needs and insecurities. EVERYONE has them, no matter how experienced:
The Newbie
Lacks confidence
Doesn't know where to start
Seeks direction
Needs encouragement
The Expert
Lacks source material
Doesn't have much time
Seeks guidance
Needs to win!
Or somewhere in between. Point is: Members get what they need to maximize their potential at their upcoming tournaments. Wherever a young person is on their competitive journey, Monument gives them exactly what they need to succeed.
No need to be overwhelmed or confused or coming up short with what is needed for competition. Join the family of champions by becoming a Monument Member!