All Season 20 Source Material. Your email will be your login.
Once payment is secure, you will have access to ALL Season 20 releases whenever you log in.
NOTE: Monument Memberships are not refundable nor transferrable.
Season 20 Upgrades and Benefits
We have have quite a 2019-2020 year in store for you. Check out our upgrades and benefits for Season 20 Monument Members:
New! All pre-season releases will be released at once on August 4, giving the initial launch of source material in one day. The following week will launch a renewed Keys to Speech and Debate Success 4-video course to launch the member into the new year!
New! Members will receive weekly downloads of valuable source material (cases, briefs, extension evidence, etc.) with ALL Season 20 material released by Christmas 2019.
New! All debate materials (LD, Policy, PF) will double up on its materials to make our Christmas deadline. That means Aff/Neg release the same week!
New! Parliamentary resolutions and Extemp questions will keep coming to keep you up-to-date on the most timely news and headlines.
New! Apologetics questions with study guides and hyperlinks, three each week, for a TRIPLING of resource material for apol speakers.
New! Platform and interpretive speeches to model all events, plus new speeches from Season 19 champions.
New! Impromptu category of questions specifically designed to keep competitors sharp.
Written by Champions and Coaches
Consider a membership as personal coaching.
Monument Publishing hires champion speakers and debaters to write the source material for the next generation of champs. All writing goes through a rigorous editing schedule to make sure every release is the most professional, ready-to-run, fully-equipped resource to add to a competitor's success. Check out some of our awesome authors:
Visit OUR TEAM for the complete Season 19 Writers Team
---
Written for ALL Competitors, both New AND Experienced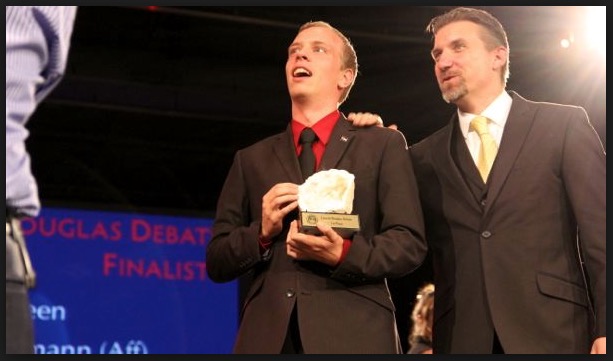 Wherever you are in your competitive journey, you have needs and insecurities. EVERYONE has them, no matter how experienced:
The Newbie
Lacks confidence
Doesn't know where to start
Seeks direction
Needs encouragement
The Expert
Lacks source material
Doesn't have much time
Seeks guidance
Needs to win!
Or somewhere in between. Point is: Members get what they need to maximize their potential at their upcoming tournaments. Wherever a young person is on their competitive journey, Monument gives them exactly what they need to succeed.
No need to be overwhelmed or confused or coming up short with what is needed for competition. Join the family of champions by becoming a Monument Member!
---