Special $59 Renewal
Available ONLY for Season 18 Members
Offer Expires May 31, 2018
Scroll down for details
Sorry, you don't have access to purchase this item. You need to have purchased a Season 18 membership to get this deal. So, you have two options...
Stay tuned till June 1. We'll be releasing our $99 regular price for a $79 deal. This offer will expire at the end of the summer.
Purchase the current Season 18 Membership ($199) and you will be able to renew for Season 19. This will save you $20, but I only recommend this for people who want Season 18 source material.
I hope this helps. See you soon at tournaments!
Chris Jeub
Owner and Operator of Monument Members
NOTE: Monument Memberships are not refundable nor transferrable.
---
Four Quarters of Season 19 Competition
Weekly releases throughout your competitive season—over 400 downloads—ONE low price!
Quarter 1 (Summer) Package • June, July, August

Begins June 2, ends August 21, 2018

Adaptable to dozens of speech and debate leagues and organizations

NEW expanded categories: 8 debates, 5 speech formats, and 5 "x-tra" bonuses per week

Roadmap to Competitive Success Video Course

Bonus: FREE Sourcebooks! ($29 value)

Quarter 2 (Fall) Package • September, October, November

Begins August 26, ends November 12, 2018

All the same leagues and events

Keys to Speech and Debate Success Video Course

Bonus: FREE Training Minds University "How to Think" Videos! ($99 value)

Quarter 3 (Winter) Package • December, January, February

Begins November 26, 2018, ends February 25, 2019

Most of the same leagues and events

Keys to Speech and Debate MIDSEASON Video Course

Bonus: FREE Priority Mail Shipping! ($14.95 value)

Quarter 4 (Spring) Package • March, April, May

Begins March 11, 2019, and ends at a yet-to-be-disclose date

Invitational Quarter to join Nationals Intensive Training Community (NITC)

Focus on Monument's most popular events and leagues for select National Tournaments in 2019.

Expect the announcement on January 1, 2019. NITC releases will commence March 11, 2019.

Bonus: Special Renewal for the Next Season…watch for it!
Download this 1-page summary PDF to distribute to your class or club. Your speech and debate friends will want to know!
---
Written by Champions and Coaches
Consider your membership a personal coaching opportunity.
Monument Publishing hires champion speakers and debaters to write the source material for the next generation of champs. All writing goes through a rigorous editing schedule to make sure every release is the most professional, ready-to-run, fully-equipped resource to add to a competitor's success. Check out some of our awesome authors:
Visit OUR TEAM for the complete Season 19 Writers Team
---
Written for ALL Competitors, both New AND Experienced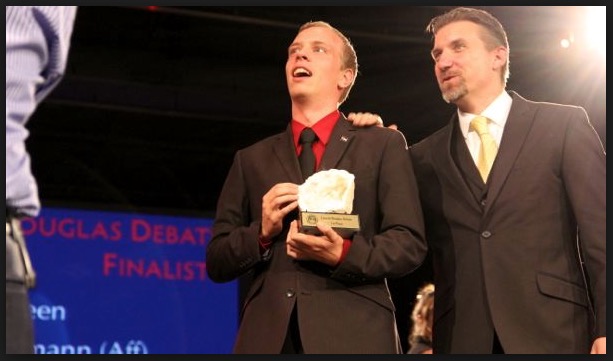 Wherever you are in your competitive journey, you have needs and insecurities. EVERYONE has them, no matter how experienced:
The Newbie
Lacks confidence
Doesn't know where to start
Seeks direction
Needs encouragement
The Expert
Lacks source material
Doesn't have much time
Seeks guidance
Needs to win!
You're probably somewhere in between. Point is: Members get what they need to maximize their potential at their upcoming tournaments. Wherever you are on your competitive journey, the Monument Memberships will be just what you need to succeed.
No need to be overwhelmed, confused, or lacking the materials you need. Join the family of champions with one or more of our Monument Memberships!