"Keys to Speech and Debate Success"
FREE for Members and Non-Members alike!
Limited time • Members must register, too • Bonus offers expire August 6
Season 19's edition of Keys to Speech & Debate Success is a full revamp and new launch of the highly successful introductory lessons to the key strategies of champion speakers and debaters.
This FREE 4-video lesson will teach you the fundamental success strategies that helped last year's speech and debate student achieve top-most success. We hope the same for you! Sign up for this FREE course, and we'll see you online!

Chris Jeub
Editor-in-Chief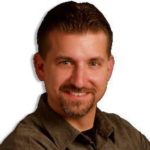 Coach Jeub is owner of Monument Publishing. He authors and co-authors several of the publications, but enjoys plugging other speech and debate talent into key writing positions. Mr. Jeub resides in Monument, Colorado, with his wife and 10 of his 16 children. Over the years, his family has carried five titles in two different leagues.