NOTE: This download expired May 31, 2019. See message below.
Written by
Released: Filed Under: Expired
About "Practicality"
This download is one of a previous season than the current one. Only those with Library Access subscriptions are allowed to download this archived material. In order to access it, you must purchase
Library Access
.
In the debate between fair and free trade, many believe that free trade ought to be preferred because it is more practical. It is common for people to view trade in terms of the cash benefits to the consumer. In addition, some negative debaters will attempt to claim that fair trade is a band-aid solution; It works in the short term but fails to address the underlying issues.
This argument was raised in the NCFCA Lincoln-Douglas Release #20: "Economic Development" (Neg) (12/17/2018) by Naomi Matthew, who wrote that:
Instead of attacking the symptoms of poverty (sweatshops, low wages, harmful working conditions), free trade solves the root issue by promoting economic development. For example, free trade has an impressive record of reducing poverty.
The following evidence is intended to support two major arguments. First, in practice fair trade addresses the major issues that plague developing areas. Second, practicality should always be viewed from both the perspective of the consumer and that of the producer. If we ever fall into the trap of thinking about practicality only in terms of our own wallets, we do a disservice to those in need around the world.
The tags used in this brief include:
Efficiency of Fair Trade
People are Willing to Pay for Ethical Production
Fair Trade Benefits Farmers
Positive Effects of Fair Trade
Free Trade Favors Those with the Deepest Pockets
Success of Fair Trade
Fair Trade Alleviates Poverty
Measurable Advantages of Fair Trade
Fair Trade Promotes Responsible Consumerism
Long Term Benefits of Fair Trade
Directions
Download the document with the button above. Study this release and get to know it well. File and print as necessary to prepare for your upcoming competition.
This download is exclusively for Monument Members participating in Season 19. Any use outside this membership is a violation of U.S. Copyright Law and violators will be prosecuted.
As always, double check all claims, warrants, hyperlinks and the current news in case any changes have occurred that will affect your competition.
Do you have questions about this download? Tap in your comment at the bottom of the page. The author, the site owner, or another member will most likely reply.
Permission & Usage
Click Here for complete information on permissions. All Membership content and Library Archives are proprietary intellectual content, so please respect our copyrights. Simply put, if you are not a Monument Member or a Library Access Owner you may not use it or share its content. If one partner of a debate team is a member and the other is not, the one who is a Monument Member must be the controller of the logins, downloads and incorporation of the Monument Membership material. Sharing logins is strictly prohibited, the only exception being from immediate family members within a single household.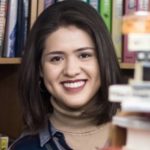 Dominique Alisa Stringer competed in speech and debate for six years. She now studies Anthropology and Museum Studies at Luther College, where she has put her forensic skills to use in presentations, class discussions, and entrepreneurial pitch competitions. During her time as a competitor, Alisa's favorite events were Mars Hill, Parliamentary, and Lincoln-Douglas Debate.