NOTE: This download expired May 31, 2018. See message below.
Written by
Summary: This is the first of FOUR introductory articles released to Members, foundational to gaining an understanding of the new resolution.
Released: Filed Under: Expired
About "Resolution Overview"
This download is one of a previous season than the current one. Only those with Library Access subscriptions are allowed to download this archived material. In order to access it, you must purchase
Library Access
.
This is one of FOUR introductory articles released to Monument Members at the beginning of the year. These are meant to be foundational, informational and helpful to gaining an understanding of the new resolution. Release dates are:
Resolution Overview (7/3/17)
Wording of the Resolution (7/10/17)
Philosophies of the Topic (7/17/17)
Applications (7/24/17)
This article isn't meant to be a one-stop shop, nor is it meant to be a detailed exposition of specific arguments and cases. Instead, consider this your starting point. The next few pages are your organizational nexus, a systematic compendium of possibilities. As the season develops, the crucible of competition will reveal that some of these possibilities are more viable than others. My goal here is to help you see the resolution as a complete entity, robust and complex, situated in a vibrant context that affords numerous opportunities for compelling argumentation.
Of course, arguments don't exist in a vacuum. Ideas have consequences, and they frequently come tethered to broad, cultural narratives laden with the force of centuries of history and philosophy. Your task is to create clarity from an abyss of obscurity.
Directions
Download the document with the button above. Study this release and get to know it well. File and print as necessary to prepare for your upcoming competition.
This download is exclusively for Monument Members participating in Season 19. Any use outside this membership is a violation of U.S. Copyright Law and violators will be prosecuted.
As always, double check all claims, warrants, hyperlinks and the current news in case any changes have occurred that will affect your competition.
Do you have questions about this download? Tap in your comment at the bottom of the page. The author, the site owner, or another member will most likely reply.
Permission & Usage
Click Here for complete information on permissions. All membership content is proprietary intellectual content, so please respect its copyright. Simply put, if you are not a Monument Member, you may not use it or share its content. If one partner of a debate team is a member and the other is not, the one who is a Monument Member must be the controller of the logins, downloads and incorporation of the Monument Membership material. Sharing logins is strictly prohibited.
Would you like to join?
Downloads like these don't grow on trees. They take hard work from experts. But we make it easy and affordable with a membership, and we'd love for you to join us! Fill out the fields below to be included in all that Season 19 has to offer:

Click here for more information.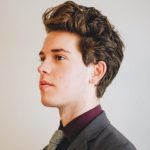 Following an illustrious debate career in the NCFCA, Chris enrolled at Grove City College in the Fall of 2016, where he currently holds a fellowship to study philosophy. He coaches for and competes on the Grove City Parliamentary Debate Team, for which he secured a national speaking title in March 2017. In his spare time, he enjoys playing gigs as a member of the GCC string quartet.