NOTE: This download expired May 31, 2018. See message below.
Written by
Summary: This article investigates philosophical underpinnings of the NCFCA's 2017-2018 Lincoln-Douglas resolution.
Released: Filed Under: Archives
About "Philosophies of the Resolution (INFO)"
This download is part of Season 18, a one-year access to over 400 downloads covering speech and debate during the 2017-2018 school season. The membership expired May 31, 2018, but can be purchased from Monument Publishing. To view all downloads from Season 18, visit the
Monument Publishing Season 18 Archives Page
.
The contentious 2016 presidential election cycle mounted a (shall we say, "big league") assault on the English language—neutral words assumed potent connotations as their users hurled them at one another. Consequently, depending upon one's position on the political spectrum, the words "nationalism" and "globalism" carry substantial baggage as both political parties and the media have construed them to straddle political fault lines. This article endeavors to penetrate beyond the mere political sentiments engendered by the concepts in NCFCA's 2017-2018 Lincoln-Douglas resolution and investigate their philosophical underpinnings, tracing their lineage back to their original thinkers.
Directions
Download the document with the button above. Study this release and get to know it well. File and print as necessary to prepare for your upcoming competition.
This download is exclusively for Monument Members participating in Season 19. Any use outside this membership is a violation of U.S. Copyright Law and violators will be prosecuted.
As always, double check all claims, warrants, hyperlinks and the current news in case any changes have occurred that will affect your competition.
Do you have questions about this download? Tap in your comment at the bottom of the page. The author, the site owner, or another member will most likely reply.
Permission & Usage
Click Here for complete information on permissions. All membership content is proprietary intellectual content, so please respect its copyright. Simply put, if you are not a Monument Member, you may not use it or share its content. If one partner of a debate team is a member and the other is not, the one who is a Monument Member must be the controller of the logins, downloads and incorporation of the Monument Membership material. Sharing logins is strictly prohibited.
Would you like to join?
Downloads like these don't grow on trees. They take hard work from experts. But we make it easy and affordable with a membership, and we'd love for you to join us! Fill out the fields below to be included in all that Season 19 has to offer:

Click here for more information.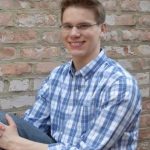 Joel consistently won tournaments or advanced deep into elimination rounds in NCFCA speech and Lincoln-Douglas debate. As a collegiate forensics competitor, he has enjoyed similar success with parliamentary debate and mock trial. Currently, Joel studies philosophy at Wheaton College and coaches debate for multiple organizations.