NOTE: This download expired May 31, 2019. See message below.
Written by
Released: Filed Under: Expired
About "Philosophies to the Resolution"
This download is one of a previous season than the current one. Only those with Library Access subscriptions are allowed to download this archived material. In order to access it, you must purchase
Library Access
.
"Economics," intones the beginning of Thomas Sowell's voluminous magnum opus, "is the study of scarce resources which have alternative uses." If resources were infinite, the economics as a discipline would be superfluous. After all, in such a situation, everyone could personally possess every conceivable thing in the universe. Yet, as Sowell astutely observes, resources are not just finite, but scarce. Some people have more, others less. As a result, society is clearly demarcated into the haves and the have-nots.
Since Adam Smith pioneered the discipline in the eighteenth century, economists have calculated and catalogued the laws governing the perpetual distribution of such resources. Algorithm upon algorithm, formula after formula, economists have produced a series of mechanical descriptions so sterile that the nineteenth-century British historian Thomas Carlyle dubbed the discipline "the dismal science." In light of this, many economists have concluded that "their science [is] value-free," according to the Routledge Encyclopedia of the Philosophy of Science. 
In this valueless vacuum, economists purportedly measure, quantify, and delineate descriptive—not prescriptive or normative—principles.
Is this enough? When we survey the globe and see millions languishing in abject poverty because their governments hoard scarce resources or trafficked by those who seek to transform human beings into mere resources, ought we to describe mechanically how the inexorable dictates of supply and demand result in such situations?
Of course not. Economics needs philosophy. To grapple with the crucial issues of the NCFCA LD resolution this year, you need to transcend the typical conception of economics and infuse it with philosophical understanding. This article equips you to do just that.
Directions
Download the document with the button above. Study this release and get to know it well. File and print as necessary to prepare for your upcoming competition.
This download is exclusively for Monument Members. Any use outside this membership is a violation of U.S. Copyright Law and violators will be prosecuted.
As always, double check all claims, warrants, hyperlinks and the current news in case any changes have occurred that will affect your competition.
Do you have questions about this download? Tap in your comment at the bottom of the page. The author, the site owner, or another member will most likely reply.
Permission & Usage
Click Here for complete information on permissions. All Membership content and Library Archives are proprietary intellectual content, so please respect our copyrights. Simply put, if you are not a Monument Member or a Library Access Owner you may not use it or share its content. If one partner of a debate team is a member and the other is not, the one who is a Monument Member must be the controller of the logins, downloads and incorporation of the Monument Membership material. Sharing logins is strictly prohibited, the only exception being from immediate family members within a single household.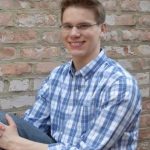 Joel consistently won tournaments or advanced deep into elimination rounds in NCFCA speech and Lincoln-Douglas debate. As a collegiate forensics competitor, he has enjoyed similar success with parliamentary debate and mock trial. Currently, Joel studies philosophy at Wheaton College and coaches debate for multiple organizations.