NOTE: This download expired May 31, 2018. See message below.
Written by
Summary: When we maintain a delicate balance between Nationalism and Globalism, which one ought to be considered preeminent?
Released: Filed Under: Expired
About "Identity (AFF)"
This download is one of a previous season than the current one. Only LIFETIME Curriculum Access subscriptions are allowed to download this archived material. In order to access it, you must purchase the
LIFETIME Curriculum Access
.
"Identity" assumes a non-combative stance on the resolution, positing nationalism and globalism as differing attitudes which invariably coexist in each one of us. When we maintain a delicate balance between the two, which one ought to be considered preeminent?
As a mentality that prioritizes the nation-state above the world, nationalism reinforces our spirit of national consciousness and consequently fortifies our sense of identity via affording symbols and traditions with which to identify. On the contrary, globalism's intrinsic propensity to systematize disparate cultures and traditions deemphasizes notions of identity.
Ask the judge for a simple response: Prioritize which side better helps her know herself better.
Directions
Download the document with the button above. Study this release and get to know it well. File and print as necessary to prepare for your upcoming competition.
This download is exclusively for Monument Members participating in Season 19. Any use outside this membership is a violation of U.S. Copyright Law and violators will be prosecuted.
As always, double check all claims, warrants, hyperlinks and the current news in case any changes have occurred that will affect your competition.
Do you have questions about this download? Tap in your comment at the bottom of the page. The author, the site owner, or another member will most likely reply.
Permission & Usage
Click Here for complete information on permissions. All membership content is proprietary intellectual content, so please respect its copyright. Simply put, if you are not a Monument Member, you may not use it or share its content. If one partner of a debate team is a member and the other is not, the one who is a Monument Member must be the controller of the logins, downloads and incorporation of the Monument Membership material. Sharing logins is strictly prohibited.
Would you like to join?
Downloads like these don't grow on trees. They take hard work from experts. But we make it easy and affordable with a membership, and we'd love for you to join us! Fill out the fields below to be included in all that Season 19 has to offer:

Click here for more information.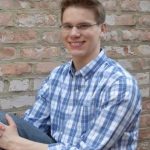 Joel consistently won tournaments or advanced deep into elimination rounds in NCFCA speech and Lincoln-Douglas debate. As a collegiate forensics competitor, he has enjoyed similar success with parliamentary debate and mock trial. Currently, Joel studies philosophy at Wheaton College and coaches debate for multiple organizations.