NOTE: This download expired May 31, 2019. See message below.
Written by
Released: Filed Under: Expired
About "Quality of Life"
This download is one of a previous season than the current one. Only those with Library Access subscriptions are allowed to download this archived material. In order to access it, you must purchase
Library Access
.
This case aims to ensure that the affirmative has a moral high ground in the debate. The rhetoric specifically questions the ethical validity of a negative position, while suggesting that affirmative better takes in to account the well-being of all people. The case focuses primarily on ideology as opposed to practicality.
The proposed value is quality of life. Other values that would work in the framework of this case would be human rights or general welfare. One possible alternate criterion is of ethical decision making. The case can be run as-is, or the debater can alter the case to better fit their style, with easy alternate values and criterions such as the ones stated above.
This case provides a more flexible structure and can be run with or without a criterion and with or without applications. However, the risk in doing so would be the potential to drop arguments. It will be important in rebuttals to address each aspect of the case that is introduced in the affirmative constructive. It would be better to choose not to run the non-essential arguments if the debater feels that they are likely to be short on time in the rebuttals.
The contentions present two different formats of contention writing. The first contention is split evenly into theoretical harm and an application of that harm. If a debater finds themselves consistently going overtime when running this case, they can choose to save the application for a rebuttal speech. The second contention is less separated and ought to be run together as one coherent thought. Note that the second contention does have evidence, but there is not an actual application presented.
The first thing that negative needs to do when arguing against this case is to prove that their side does not directly lead to abuse. Negative debaters should question the link between free trade and exploitation. There are many alternate theories that even suggest that free trade can be a good thing for struggling low-wage workers, particularly by examining the alternative to free trade work. Negative needs to prove that they benefit both the consumer and the workers who produce the goods in question.
Directions
Download the document with the button above. Study this release and get to know it well. File and print as necessary to prepare for your upcoming competition.
This download is exclusively for Monument Members. Any use outside this membership is a violation of U.S. Copyright Law and violators will be prosecuted.
As always, double check all claims, warrants, hyperlinks and the current news in case any changes have occurred that will affect your competition.
Do you have questions about this download? Tap in your comment at the bottom of the page. The author, the site owner, or another member will most likely reply.
Permission & Usage
Click Here for complete information on permissions. All Membership content and Library Archives are proprietary intellectual content, so please respect our copyrights. Simply put, if you are not a Monument Member or a Library Access Owner you may not use it or share its content. If one partner of a debate team is a member and the other is not, the one who is a Monument Member must be the controller of the logins, downloads and incorporation of the Monument Membership material. Sharing logins is strictly prohibited, the only exception being from immediate family members within a single household.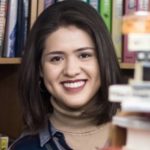 Dominique Alisa Stringer competed in speech and debate for six years. She now studies Anthropology and Museum Studies at Luther College, where she has put her forensic skills to use in presentations, class discussions, and entrepreneurial pitch competitions. During her time as a competitor, Alisa's favorite events were Mars Hill, Parliamentary, and Lincoln-Douglas Debate.