NOTE: This download expired May 31, 2019. See message below.
Written by
Released: Filed Under: Expired
About "Human Dignity"
This download is one of a previous season than the current one. Only those with Library Access subscriptions are allowed to download this archived material. In order to access it, you must purchase
Library Access
.
Who enjoys being treated unfairly? Anyone? I'm guessing that very few people would answer yes to that question. Most of us want to be treated with respect and dignity. The "common denominator" of human dignity is something that unites all people, regardless of country, economy, or social status. This affirmative case capitalizes on our desire to be treated well and uses the value of human dignity to establish common ground. It's based on the central idea of protecting human dignity by treating the people we trade with as "ends, not means," (to paraphrase Kant). Through two simple contentions, this case illustrates how free trade views humans simply as ways to increase profits, but fair trade takes steps to protect workers.
The resolutional analysis emphasizing "when in conflict," serves two purposes: First, it makes you appear reasonable to the judge. You understand we aren't presented with an all-or-nothing scenario, and the judge can appreciate this mature, nuanced view of the resolution. Second, you don't need to argue over the effectiveness of free trade. When negatives bring up statistics about how great free trade is, you can concede that free trade does promote economic growth. However, the real debate is whether this economic growth should happen without any limits on how we treat producers in other countries.
The two main applications of this case are child labor in the cocoa industry and the sweatshops caused by the cheap clothing market. Each illustrates what happens when we allow unrestrained trade to promote profits over human dignity. Continue to bring these illustrations up throughout the debate – don't let them get stuck in the first speech!
The definitions shouldn't be an issue (but then again, this is LD!). Even if the Negative presents slightly different definitions, you should be fine. Just get the Negative to agree that free trade is essentially unrestrained trade between countries. If you can do this, you'll be equipped to defend fair trade and human dignity.
Directions
Download the document with the button above. Study this release and get to know it well. File and print as necessary to prepare for your upcoming competition.
This download is exclusively for Monument Members participating in Season 19. Any use outside this membership is a violation of U.S. Copyright Law and violators will be prosecuted.
As always, double check all claims, warrants, hyperlinks and the current news in case any changes have occurred that will affect your competition.
Do you have questions about this download? Tap in your comment at the bottom of the page. The author, the site owner, or another member will most likely reply.
Permission & Usage
Click Here for complete information on permissions. All Membership content and Library Archives are proprietary intellectual content, so please respect our copyrights. Simply put, if you are not a Monument Member or a Library Access Owner you may not use it or share its content. If one partner of a debate team is a member and the other is not, the one who is a Monument Member must be the controller of the logins, downloads and incorporation of the Monument Membership material. Sharing logins is strictly prohibited, the only exception being from immediate family members within a single household.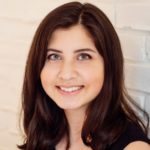 Naomi Mathew has experience in Lincoln Douglas, Team Policy, and Parliamentary debate. Throughout high school she participated in 4 different speech and debate leagues, consistently advancing to outrounds and winning awards. Currently, Naomi studies at Truman State University and is double majoring in political science and philosophy & religion.