NOTE: This download expired May 31, 2019. See message below.
Written by
Released: Filed Under: Expired
About "Ethics"
This download is one of a previous season than the current one. Only those with Library Access subscriptions are allowed to download this archived material. In order to access it, you must purchase
Library Access
.
This case wins or loses on the framework. Here's how you argue that effectively.
Ethics either outweighs or subsumes any value your opponent presents. In other words, you can demonstrate that either ethics is more important than your opponent's value (if your opponent's value is pragmatic) or ethics encompasses your opponent's value (if your opponent's value is moral). The two-value links establish a robust basis for preferring ethics. Do not neglect the impact that valuing ethics highest means prioritizing whatever is more ethical.
The resolutional analysis defends an unorthodox yet eminently justifiable position: The resolution juxtaposes regulation with no regulation. When free trade is defined as no restrictions, fair trade necessarily must involve restrictions because (a) debate requires a conflict between the terms and (b) the resolutional wording requires a conflict between the terms. Furthermore, the resolution defines the resolution in the context of a government actor and the only viable mode of prioritization for the government to perform in trade is regulating. Once you've proven those elements, the "fairness" component of fair trade indicates that the government regulation has a particular purpose of enforcing fairness—justified logically and intuitively.
You've now constructed the following premises:
Ethics is the highest goal (so vote for the most ethical option).
Free trade is unrestricted (and as a result contains no ethical boundaries).
Fair trade is restricted for the purpose of ethics.
The only conclusion is to vote AFF.
Directions
Download the document with the button above. Study this release and get to know it well. File and print as necessary to prepare for your upcoming competition.
This download is exclusively for Monument Members. Any use outside this membership is a violation of U.S. Copyright Law and violators will be prosecuted.
As always, double check all claims, warrants, hyperlinks and the current news in case any changes have occurred that will affect your competition.
Do you have questions about this download? Tap in your comment at the bottom of the page. The author, the site owner, or another member will most likely reply.
Permission & Usage
Click Here for complete information on permissions. All Membership content and Library Archives are proprietary intellectual content, so please respect our copyrights. Simply put, if you are not a Monument Member or a Library Access Owner you may not use it or share its content. If one partner of a debate team is a member and the other is not, the one who is a Monument Member must be the controller of the logins, downloads and incorporation of the Monument Membership material. Sharing logins is strictly prohibited, the only exception being from immediate family members within a single household.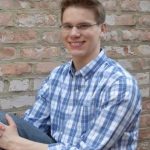 Joel consistently won tournaments or advanced deep into elimination rounds in NCFCA speech and Lincoln-Douglas debate. As a collegiate forensics competitor, he has enjoyed similar success with parliamentary debate and mock trial. Currently, Joel studies philosophy at Wheaton College and coaches debate for multiple organizations.