NOTE: This download expired May 31, 2018. See message below.
Written by
Summary: This is a pre-value-centric case that depicts nationalism as a moral imperative by framing the debate around the obligations unique to governmental bodies.
Released: Filed Under: Expired
About "Categorical Imperative"
This download is one of a previous season than the current one. Only those with Library Access subscriptions are allowed to download this archived material. In order to access it, you must purchase
Library Access
.
This is a pre-value-centric case that depicts nationalism as a moral imperative by framing the debate around the obligations unique to governmental bodies. The definitions work as a paired set, conceiving of nationalism and globalism as prioritization schemes – triage for governmental obligations. Given this framework, the resolution poses a simple question: should a government prioritize the wellbeing of their nation or their world? This unbiased definitional frame is key to the case. Following that, the resolutional analysis clarifies that the resolutional actor is government; it's a clean, easy-to-win argument that citizens lack the resources and influence to make substantive decisions about nationalism and globalism.
Next up, the case runs a buffer value of Moral Rightness. The key here is deploying the value as a catch-all defensive move that kills almost any opposing value with a reason to prefer amounting effectively to: being moral matters more than any other objective.
The rest of the case is straightforward: given that nationalism and globalism refer, respectively, to prioritizing a government's nation or a nation's world, a government actor – the only plausible agent of the resolution – is morally obligated to choose nationalism, because that's government's job.
This case is powerful for three reasons:
1) It's simple and easy to understand; even neophyte community judges can intuitively comprehend the argument. There should be almost no confusion in rebuttals.
2) It allows the affirmative to cleanly dodge some of nationalism's less pleasant interpretations by clarifying that the resolution pertains exclusively to government, not private actors, citizens, or civic organizations (you don't have to talk about the KKK).
3) It's persuasive. Judges will want to side with the guy (or girl) who steps up to the lectern and says: make a decision because it's morally right. Moreover, it seems fairly intuitive that a government should – when pressed – prioritize their citizens over non-citizens. Lean into this persuasive force and let it work for you. This is an unambiguous, moral case that judges will want to support because it feels right.
---
Directions
Download the document with the button above. Study this release and get to know it well. File and print as necessary to prepare for your upcoming competition.
This download is exclusively for Monument Members participating in Season 19. Any use outside this membership is a violation of U.S. Copyright Law and violators will be prosecuted.
As always, double check all claims, warrants, hyperlinks and the current news in case any changes have occurred that will affect your competition.
Do you have questions about this download? Tap in your comment at the bottom of the page. The author, the site owner, or another member will most likely reply.
---
Permission & Usage
Click Here for complete information on permissions. All membership content is proprietary intellectual content, so please respect its copyright. Simply put, if you are not a Monument Member, you may not use it or share its content. If one partner of a debate team is a member and the other is not, the one who is a Monument Member must be the controller of the logins, downloads and incorporation of the Monument Membership material. Sharing logins is strictly prohibited.
Would you like to join?
Downloads like these don't grow on trees. They take hard work from experts. But we make it easy and affordable with a membership, and we'd love for you to join us! Fill out the fields below to be included in all that Season 19 has to offer:

Click here for more information.
---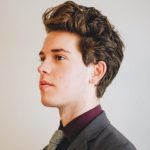 Following an illustrious debate career in the NCFCA, Chris enrolled at Grove City College in the Fall of 2016, where he currently holds a fellowship to study philosophy. He coaches for and competes on the Grove City Parliamentary Debate Team, for which he secured a national speaking title in March 2017. In his spare time, he enjoys playing gigs as a member of the GCC string quartet.