Written by
Released: Filed Under: NCFCA Lincoln-Douglas
About "Economic Development"
When tackling a problem, it is common sense to address the root cause rather than just limiting the side effects. How does this apply to free trade? While fair trade tries to solve the symptoms of poverty, free trade directly addresses the problem by promoting economic development.
The beauty of this case is that you don't need to pretend that free trade is perfect right now. You can acknowledge that issues (sweatshops, child labor, etc.) exist. Your main point should be that these problems will naturally go away on their own as free trade promotes economic development. Fair trade, on the other hand, cannot solve the root problem of poverty. Instead, the most it can do is try to make poverty more bearable.
This case uses a value of economic development – but any similar values (prosperity, quality of life, general welfare) should work as well. What's really important are the two contentions; they're full of evidence supporting the main thesis. It is important that you bring up the evidence in the 2NR as well, and remind the judges that your side has the empirical support behind it.
The affirmative will try to focus the debate on short-term issues with free trade: child labor, sweatshops, low wages, etc. Don't let them! Bring it back to the big picture. These problems go away as poverty disappears. And which type of trade promotes economic development and reduces poverty? That's right, free trade does!
Directions
Download the document with the button above. Study this release and get to know it well. File and print as necessary to prepare for your upcoming competition.
This download is exclusively for Monument Members participating in Season 19. Any use outside this membership is a violation of U.S. Copyright Law and violators will be prosecuted.
As always, double check all claims, warrants, hyperlinks and the current news in case any changes have occurred that will affect your competition.
Do you have questions about this download? Tap in your comment at the bottom of the page. The author, the site owner, or another member will most likely reply.
Permission & Usage
Click Here for complete information on permissions. All membership content is proprietary intellectual content, so please respect its copyright. Simply put, if you are not a Monument Member, you may not use it or share its content. If one partner of a debate team is a member and the other is not, the one who is a Monument Member must be the controller of the logins, downloads and incorporation of the Monument Membership material. Sharing logins is strictly prohibited.
Would you like to join?
Downloads like these don't grow on trees. They take hard work from experts. But we make it easy and affordable with a membership, and we'd love for you to join us! Fill out the fields below to be included in all that Season 19 has to offer:

Click here for more information.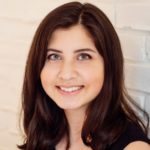 Naomi Mathew has experience in Lincoln Douglas, Team Policy, and Parliamentary debate. Throughout high school she participated in 4 different speech and debate leagues, consistently advancing to outrounds and winning awards. Currently, Naomi studies at Truman State University and is double majoring in political science and philosophy & religion.