NOTE: This download expired May 31, 2018. See message below.
Written by
Summary: This value-centric case is probably your most aggressive negative option. Run this if you're prepared to lean into it.
Released: Filed Under: Expired
About "War and Peace"
This download is one of a previous season than the current one. Only LIFETIME Curriculum Access subscriptions are allowed to download this archived material. In order to access it, you must purchase the
LIFETIME Curriculum Access
.
War is morally heinous, terrifying, and lethal – and almost everyone accepts that premise prima facie. Capitalizing on beliefs your judge likely harbors already empowers this case to run incendiary rhetoric, leverage enduring moral values, evoke judge sympathy, and refer to potent historical applications emphasizing war's deleterious impact on humanity.
This value-centric case is probably your most aggressive negative option. Run this if you're prepared to lean into it. Don't apologize for it: your point is that conflict mitigation is the critical imperative of a nuclear-armed human race, and no other value or policy concern should eclipse our desire to preserve sacred human lives.
The listed value is peace, but you could easily switch to life or an anti-value of war. This version uses peace because it's a middle ground between life (the link between life & war is less direct and ambiguous) and anti-values (which can be confusing). With minor rhetorical tweaks, however, you can embrace either alternative.
The case contains three value links to emphasize the crucial status of the value. Time = importance, and spending time on the value highlights it to the judge. Winning the value is critical for you. Fight on the hedgerows and beaches.
While the value is the most strategically important component of your case, the contentions contain a verbal firestorm. They're terrifying because they walk the judge through war as a policy decision; you're offering the judge a window into a demagogue or dictator's head, helping them conceptualize the process by which heinous rulers justify conflict or genocide. It isn't your fault that – at the heart of their malice and wickedness – nationalism lies festering. You're supposed to be the enlightened happy warrior regretfully explaining a horrifying human failure, and chiding future humans to avoid the mistakes of the past.
---
Directions
Download the document with the button above. Study this release and get to know it well. File and print as necessary to prepare for your upcoming competition.
This download is exclusively for Monument Members participating in Season 19. Any use outside this membership is a violation of U.S. Copyright Law and violators will be prosecuted.
As always, double check all claims, warrants, hyperlinks and the current news in case any changes have occurred that will affect your competition.
Do you have questions about this download? Tap in your comment at the bottom of the page. The author, the site owner, or another member will most likely reply.
---
Permission & Usage
Click Here for complete information on permissions. All membership content is proprietary intellectual content, so please respect its copyright. Simply put, if you are not a Monument Member, you may not use it or share its content. If one partner of a debate team is a member and the other is not, the one who is a Monument Member must be the controller of the logins, downloads and incorporation of the Monument Membership material. Sharing logins is strictly prohibited.
Would you like to join?
Downloads like these don't grow on trees. They take hard work from experts. But we make it easy and affordable with a membership, and we'd love for you to join us! Fill out the fields below to be included in all that Season 19 has to offer:

Click here for more information.
---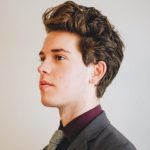 Following an illustrious debate career in the NCFCA, Chris enrolled at Grove City College in the Fall of 2016, where he currently holds a fellowship to study philosophy. He coaches for and competes on the Grove City Parliamentary Debate Team, for which he secured a national speaking title in March 2017. In his spare time, he enjoys playing gigs as a member of the GCC string quartet.