NOTE: This download expired May 31, 2019. See message below.
Written by
Released: Filed Under: Expired
About "Sweatshops Are Good"
This download is one of a previous season than the current one. Only those with Library Access subscriptions are allowed to download this archived material. In order to access it, you must purchase
Library Access
.
Multiple NCFCA aff cases use sweatshops as an argument against free trade. However, while sweatshops are far from ideal, they do an enormous amount of good for workers and their countries. Demonizing them (and free trade) is a mistake.
In NCFCA Lincoln-Douglas Release #18: "Human Dignity" (AFF) (10/15/2018) by Naomi Mathew, the following argument is raised:
Free trade encourages the production of goods at the lowest price possible. This benefits us, the consumers, but it forces companies to cut corners on worker's rights. Let's examine Bangladesh, home to many sweatshops that produce cheap clothing for the world. This cheap clothing comes at a high price. For example, a poorly designed sweatshop led to a fire that killed over a hundred workers in 2012. The next year an eight-story building collapse killed over a thousand people after workers were told to continue working despite the cracks in the building walls and an evacuation the day before.
Even on normal days, the conditions in sweatshops are brutal. Hasan Ashraf, a Bangladeshi anthropologist, studied one factory for six months. He found that the dust, smoke, noise, lack of ventilation, and dangerous chemicals in the sweatshops meant workers risk their health daily, all for 65 dollars a month.
Naomi argues that sweatshops are a threat to human dignity. This opposition brief proves that claim wrong. Cards 1-4 show how sweatshops are the best option for people in developing nations. 5-11 argue that sweatshops promote economic development. Finally, cards 12-15 demonstrate the harmful effects of limiting sweatshops to promote fair trade.
Directions
Download the document with the button above. Study this release and get to know it well. File and print as necessary to prepare for your upcoming competition.
This download is exclusively for Monument Members participating in Season 19. Any use outside this membership is a violation of U.S. Copyright Law and violators will be prosecuted.
As always, double check all claims, warrants, hyperlinks and the current news in case any changes have occurred that will affect your competition.
Do you have questions about this download? Tap in your comment at the bottom of the page. The author, the site owner, or another member will most likely reply.
Permission & Usage
Click Here for complete information on permissions. All Membership content and Library Archives are proprietary intellectual content, so please respect our copyrights. Simply put, if you are not a Monument Member or a Library Access Owner you may not use it or share its content. If one partner of a debate team is a member and the other is not, the one who is a Monument Member must be the controller of the logins, downloads and incorporation of the Monument Membership material. Sharing logins is strictly prohibited, the only exception being from immediate family members within a single household.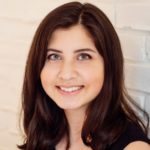 Naomi Mathew has experience in Lincoln Douglas, Team Policy, and Parliamentary debate. Throughout high school she participated in 4 different speech and debate leagues, consistently advancing to outrounds and winning awards. Currently, Naomi studies at Truman State University and is double majoring in political science and philosophy & religion.