NOTE: This download expired May 31, 2018. See message below.
Written by
Summary: If any nation seems to be the embodiment of patriotism, it's America. That's what this brief sets you up for.
Released: Filed Under: Expired
About "Patriotism (OPP)"
This download is one of a previous season than the current one. Only those with Library Access subscriptions are allowed to download this archived material. In order to access it, you must purchase
Library Access
.
If any nation seems to be the embodiment of patriotism, it's America. With our flag-waving, gun-toting, Fourth-of-July celebrating populace, it seems almost impossible to counteract such an idea. That's what this brief sets you up for. The basic arguments of this brief include:
Circular reasoning
Patriotism isn't good for all nations
Patriotism is based on coincidence (and thus has no meaningful value)
Patriotism harms morality (buildup)
Keep reading this prologue, and you'll get some idea at how these arguments can be run.
First off, let's be honest, patriotism has a very strong appeal with judges and students alike, and going head-on against it probably isn't the best idea. Your best bet is to gradually build up to your killer arguments against it. It's important to read your judge here, too, because if they get lost then you've spent all that time for nothing.
Alright, on to the arguments. The first argument, circular reasoning, should be pretty obvious; anyone can see that Patriotism and Nationalism are VERY similar. The best argument your opponent could come up with is probably that there are similar but that there are a few fundamental differences between the two (And yes, there is research to back that up). You can respond in one of two ways. First, you can argue that the two terms are completely interchangeable and there is no difference between them. Second, you can concede that there are a few differences between nationalism and patriotism, but that they are so inconsequential that they might as well be the same thing. Either way works.
The second argument discussed in this brief is how patriotism isn't good for all nations. Your opponent will want to show only the good side of patriotism. Get them to show the bad side. Is it REALLY a good thing for North Korean citizens to be patriotic towards their regime? Patriotism doesn't look quite so good in that light.
The third argument is the idea that patriotism is coincidental based on birth. Get your opponent to admit that patriotism is generally related to place of birth (Generally, guys. Don't let them nix you by saying nothing is absolute). From there, show the judge how patriotism is based purely on coincidence – you just happened to be born in that country. There are no moral, legal, or other obligations. It's just pure luck.
The final argument is that patriotism harms morality. This one takes time, and you have to run multiple arguments, but if you do it right you'll be able to say that patriotism actually harms the citizens. First, show how patriotism devalues morality. Next, show how it leads to violence. At that point, you can make the connection between patriotism harming its own citizens. Fun, right?
Good luck, and happy debating!
---
Directions
Download the document with the button above. Study this release and get to know it well. File and print as necessary to prepare for your upcoming competition.
This download is exclusively for Monument Members participating in Season 19. Any use outside this membership is a violation of U.S. Copyright Law and violators will be prosecuted.
As always, double check all claims, warrants, hyperlinks and the current news in case any changes have occurred that will affect your competition.
Do you have questions about this download? Tap in your comment at the bottom of the page. The author, the site owner, or another member will most likely reply.
---
Permission & Usage
Click Here for complete information on permissions. All membership content is proprietary intellectual content, so please respect its copyright. Simply put, if you are not a Monument Member, you may not use it or share its content. If one partner of a debate team is a member and the other is not, the one who is a Monument Member must be the controller of the logins, downloads and incorporation of the Monument Membership material. Sharing logins is strictly prohibited.
Would you like to join?
Downloads like these don't grow on trees. They take hard work from experts. But we make it easy and affordable with a membership, and we'd love for you to join us! Fill out the fields below to be included in all that Season 19 has to offer:

Click here for more information.
---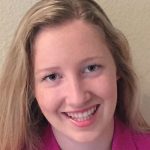 Taylor Belyeu is a high school senior entering her seventh year of speech and debate. She has competed in both styles of debate, as well as Apologetics, Impromptu, Extemp, Persuasive and Informative speaking, and has qualified to the Regional level in all categories. She has also qualified to nationals three years in Lincoln-Douglas Debate, and two years in Apologetics.