NOTE: This download expired May 31, 2018. See message below.
Written by
Summary: Our duty, as it were, as American citizens, inheres in honoring our country, right or wrong. Ought we, however, to affirm this largely undisputed assumption?
Released: Filed Under: Expired
About "Patriotism"
This download is one of a previous season than the current one. Only those with Library Access subscriptions are allowed to download this archived material. In order to access it, you must purchase
Library Access
.
Every child is instructed to recite the Pledge of Allegiance, indoctrinated to respect the American flag, and inculcated to revere veterans as heroic champions of liberty. Patriotism—our deep-seated affinity toward our country—undergirds our national consciousness and unites the disparate microcosms within our nation. Day after day, hour after hour, moment after moment, the culture reinforces the supreme perspective that patriotism is a virtue. Our duty, as it were, as American citizens, inheres in honoring our country, right or wrong.
Ought we, however, to affirm this largely undisputed assumption? This brief proffers evidence undermining the philosophical foundations of patriotism, exposing its subjectivity and exhibiting its erosion of rationality. Because patriotism has entrenched itself in the American value paradigm as incontrovertibly positive, challenging that fixed assumption through might not ingratiate you with your judges. Always accentuate the credibility of your sources and engage in persuasive techniques such as lamp shading to mitigate the potential prejudice of your audience.
---
Directions
Download the document with the button above. Study this release and get to know it well. File and print as necessary to prepare for your upcoming competition.
This download is exclusively for Monument Members participating in Season 19. Any use outside this membership is a violation of U.S. Copyright Law and violators will be prosecuted.
As always, double check all claims, warrants, hyperlinks and the current news in case any changes have occurred that will affect your competition.
Do you have questions about this download? Tap in your comment at the bottom of the page. The author, the site owner, or another member will most likely reply.
---
Permission & Usage
Click Here for complete information on permissions. All membership content is proprietary intellectual content, so please respect its copyright. Simply put, if you are not a Monument Member, you may not use it or share its content. If one partner of a debate team is a member and the other is not, the one who is a Monument Member must be the controller of the logins, downloads and incorporation of the Monument Membership material. Sharing logins is strictly prohibited.
Would you like to join?
Downloads like these don't grow on trees. They take hard work from experts. But we make it easy and affordable with a membership, and we'd love for you to join us! Fill out the fields below to be included in all that Season 19 has to offer:

Click here for more information.
---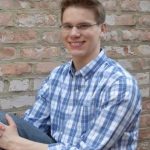 Joel consistently won tournaments or advanced deep into elimination rounds in NCFCA speech and Lincoln-Douglas debate. As a collegiate forensics competitor, he has enjoyed similar success with parliamentary debate and mock trial. Currently, Joel studies philosophy at Wheaton College and coaches debate for multiple organizations.