NOTE: This download expired May 31, 2019. See message below.
Written by
Released: Filed Under: Expired
About "Child Labor"
This download is one of a previous season than the current one. Only those with Library Access subscriptions are allowed to download this archived material. In order to access it, you must purchase
Library Access
.
Child Labor is always a tricky argument to deal with. If you agree with it, you sound like an unsympathetic, bourgeoisie-defending and slightly evil person. If you disagree, you open wide the door for the Affirmative to show why fair trade is clearly the superior option. So, is there any way to combat the child labor argument? Fortunately, the answer is yes. In fact, there are several ways to take down this argument. This brief addresses some of those.
Child Labor is an issue of law and enforcement, not trade
Not all "Child Labor" is bad
Fair Trade doesn't stop Child Labor at its core
Attempting to ban Child Labor can be counter-productive
Free Trade limits Child Labor best in the long-term
First things first, these arguments don't all have to be run together. It would probably be more effective if you picked one or two of the above arguments, rather than using all of them in one round, because they can conflict with each other (i.e. Child labor isn't an issue of trade, but free trade best eliminates it? That doesn't make sense). With that in mind, you should probably use either the first argument (Child labor is an issue of law and enforcement, not trade) or last argument (free trade limits child labor best in the long-term) every time. The middle arguments are good, but don't stand on their own. If you're going to say how fair trade or bans don't work, you have to provide an alternative, and that's where the first and last arguments come into play.
Okay, now onto the arguments themselves. The first argument addresses how child labor actually isn't an issue of fair or free trade. You could have child labor under either type of trade, or you could have no child labor under either type of trade, because the issue isn't trade. The issue is whether the government has laws stopping child labor, and the appropriate enforcement of those laws. Without either of those, trade doesn't matter, because child labor will exist regardless.
The next argument is to put doubt in the judge's mind on whether child labor really is as bad as the affirmative says. This definitely should NOT be your biggest argument, but the point is that teaching kids skills they can use in a career, especially if they live in a third-world-country, can actually help them in the long run. Thus, while certainly some types of child labor are very bad, the matter itself is a little more complex then you might first think.
Most of your opponents will simply assume that fair trade automatically fixes the child labor problem, but this argument throws them a wrench. Fair trade does not automatically fix child labor, and in fact can cause it to become more prevalent.
The next argument is in line with the previous one, that bans on child labor can be counter-productive and actually result in a rise in child labor. Like the previous argument, the affirmative likely won't expect an attack on how child labor bans don't work, so this argument will likely throw them off.
The final argument is that free trade best stops child labor in the long run. Yes, at first it sounds totally counter-intuitive, but in all actuality, it is a very compelling argument. Child labor becomes less prevalent in richer countries. Free trade makes countries richer. Therefore, free trade lowers child labor – permanently.
Good luck, and happy debating!
Directions
Download the document with the button above. Study this release and get to know it well. File and print as necessary to prepare for your upcoming competition.
This download is exclusively for Monument Members. Any use outside this membership is a violation of U.S. Copyright Law and violators will be prosecuted.
As always, double check all claims, warrants, hyperlinks and the current news in case any changes have occurred that will affect your competition.
Do you have questions about this download? Tap in your comment at the bottom of the page. The author, the site owner, or another member will most likely reply.
Permission & Usage
Click Here for complete information on permissions. All Membership content and Library Archives are proprietary intellectual content, so please respect our copyrights. Simply put, if you are not a Monument Member or a Library Access Owner you may not use it or share its content. If one partner of a debate team is a member and the other is not, the one who is a Monument Member must be the controller of the logins, downloads and incorporation of the Monument Membership material. Sharing logins is strictly prohibited, the only exception being from immediate family members within a single household.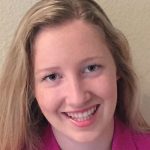 Taylor Belyeu is a high school senior entering her seventh year of speech and debate. She has competed in both styles of debate, as well as Apologetics, Impromptu, Extemp, Persuasive and Informative speaking, and has qualified to the Regional level in all categories. She has also qualified to nationals three years in Lincoln-Douglas Debate, and two years in Apologetics.