NOTE: This download expired May 31, 2018. See message below.
Written by
Summary: This brief explains that if justice is the best standard, then values such as peace, human rights, purpose of government and protection of citizens become secondary.
Released: Filed Under: Expired
About "Justice (OPP)"
This download is one of a previous season than the current one. Only those with Library Access subscriptions are allowed to download this archived material. In order to access it, you must purchase
Library Access
.
Ahh, justice. The ultimate standard of morality, what is right and wrong. It's a firmly embedded American value, and when run correctly, can be very persuasive. However, justice on the negative isn't an American value, it's a global standard. And this brief explains how you can combat that idea of justice.
Justice is subjective
Deciding and enforcing law and justice ultimately falls to individual nations
Justice is best achieved through individual nations
Justice must be determined on a case-by-case basis
Striving for justice can result in greater harm
First of all, justice is a subjective value. Basically, you're given a list of questions on justice that your opponent won't be able to answer. Hence, subjective. They don't even know how to uphold their own standard.
The responsibility for setting up rule of law in nations, and for enforcing those laws, is the responsibility if each individual nation. Ask the judge how happy they would be if America's sovereignty was violated by the international community for the sake of some foreign idea of justice that could directly harm American rights, sovereignty, and security. Chances are they won't like it.
Achieving justice through individual nations is simply the idea of nations upholding their own sovereignty and rule of law – which can be easily achieved under nationalism.
To argue that justice is determined on a case-by-case basis, you need to be careful that you don't make it sound too wishy-washy. Justice can be a great standard, but it becomes to ambiguous when taken to the universal realm. The ideas of national sovereignty, coupled with the context of the situation, require it to be judged more case-by-case than by a universal standard – especially since virtually no one agrees to said standard, making it completely ineffective.
If justice is the best standard, then values such as peace, human rights, purpose of government and protection of citizens become secondary. Give a few examples of what that can look like, and you'll have the judge cringing at the damage 'justice' can actually cause.
Good luck, and happy debating!
Directions
Download the document with the button above. Study this release and get to know it well. File and print as necessary to prepare for your upcoming competition.
This download is exclusively for Monument Members participating in Season 19. Any use outside this membership is a violation of U.S. Copyright Law and violators will be prosecuted.
As always, double check all claims, warrants, hyperlinks and the current news in case any changes have occurred that will affect your competition.
Do you have questions about this download? Tap in your comment at the bottom of the page. The author, the site owner, or another member will most likely reply.
Permission & Usage
Click Here for complete information on permissions. All membership content is proprietary intellectual content, so please respect its copyright. Simply put, if you are not a Monument Member, you may not use it or share its content. If one partner of a debate team is a member and the other is not, the one who is a Monument Member must be the controller of the logins, downloads and incorporation of the Monument Membership material. Sharing logins is strictly prohibited.
Would you like to join?
Downloads like these don't grow on trees. They take hard work from experts. But we make it easy and affordable with a membership, and we'd love for you to join us! Fill out the fields below to be included in all that Season 19 has to offer:

Click here for more information.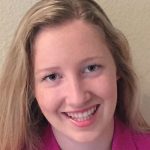 Taylor Belyeu is a high school senior entering her seventh year of speech and debate. She has competed in both styles of debate, as well as Apologetics, Impromptu, Extemp, Persuasive and Informative speaking, and has qualified to the Regional level in all categories. She has also qualified to nationals three years in Lincoln-Douglas Debate, and two years in Apologetics.