NOTE: This download expired May 31, 2019. See message below.
Written by
Released: Filed Under: Expired
About "Repeal AUMF"
This download is one of a previous season than the current one. Only those with Library Access subscriptions are allowed to download this archived material. In order to access it, you must purchase
Library Access
.
Days after the 9/11 terrorist attacks, Congress passed the 2001 Authorization for the Use of Military Force (AUMF). This act was widely understood as giving the president authority to go to war with the perpetrators of those terror attacks. Nearly two decades later, the groups responsible for the attacks on the World Trade Center are no longer a direct threat. Yet the 2001 AUMF's vague language has allowed the past three administrations to wage war against enemies that may or may not be connected to the 9/11 attacks, and some of whom didn't even exist in 2001.
This "blank check" for war has led the US to a state of unending warfare, destabilizing the Middle East and costing us trillions of dollars. It's time for Congress to take back its constitutional war making authority and repeal the obsolete AUMF.
Directions
Download the document with the button above. Study this release and get to know it well. File and print as necessary to prepare for your upcoming competition.
This download is exclusively for Monument Members participating in Season 19. Any use outside this membership is a violation of U.S. Copyright Law and violators will be prosecuted.
As always, double check all claims, warrants, hyperlinks and the current news in case any changes have occurred that will affect your competition.
Do you have questions about this download? Tap in your comment at the bottom of the page. The author, the site owner, or another member will most likely reply.
Permission & Usage
Click Here for complete information on permissions. All Membership content and Library Archives are proprietary intellectual content, so please respect our copyrights. Simply put, if you are not a Monument Member or a Library Access Owner you may not use it or share its content. If one partner of a debate team is a member and the other is not, the one who is a Monument Member must be the controller of the logins, downloads and incorporation of the Monument Membership material. Sharing logins is strictly prohibited, the only exception being from immediate family members within a single household.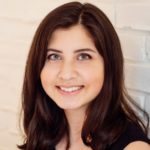 Naomi Mathew has experience in Lincoln Douglas, Team Policy, and Parliamentary debate. Throughout high school she participated in 4 different speech and debate leagues, consistently advancing to outrounds and winning awards. Currently, Naomi studies at Truman State University and is double majoring in political science and philosophy & religion.