Written by
Released: Filed Under: NCFCA Policy
About "Repeal JASTA"
The affirmative case argues JASTA (Justice Against Sponsors of Terrorism Act) should be repealed because it violates the President's constitutional foreign policy powers, and because it doesn't provide a way for a plaintiff to collect on a valid judgment – it merely says that the plaintiff can bring a suit against the country without saying they can use that country's assets to make them pay damages.
This negative brief responds to each of those arguments. In addition, it includes several more reasons why the status quo is fine, including that sovereign immunity isn't being violated and that the United States won't be harmed by other countries' retaliation. Finally, it includes three important disadvantages that are a crucial part of a Neg strategy against this case. Repealing JASTA would deny justice to victims, prioritizing other countries above our own citizens, and take away a critical anti-terrorism measure. Any small harms in the current system simply don't outweigh the possible disadvantages involving putting American citizens at risk.
Directions
Download the document with the button above. Study this release and get to know it well. File and print as necessary to prepare for your upcoming competition.
This download is exclusively for Monument Members participating in Season 19. Any use outside this membership is a violation of U.S. Copyright Law and violators will be prosecuted.
As always, double check all claims, warrants, hyperlinks and the current news in case any changes have occurred that will affect your competition.
Do you have questions about this download? Tap in your comment at the bottom of the page. The author, the site owner, or another member will most likely reply.
Permission & Usage
Click Here for complete information on permissions. All membership content is proprietary intellectual content, so please respect its copyright. Simply put, if you are not a Monument Member, you may not use it or share its content. If one partner of a debate team is a member and the other is not, the one who is a Monument Member must be the controller of the logins, downloads and incorporation of the Monument Membership material. Sharing logins is strictly prohibited.
Would you like to join?
Downloads like these don't grow on trees. They take hard work from experts. But we make it easy and affordable with a membership, and we'd love for you to join us! Fill out the fields below to be included in all that Season 19 has to offer:

Click here for more information.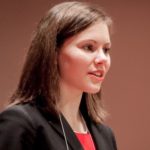 Kirstin competed in NCFCA in eight speech categories, as well as both Lincoln-Douglas and Policy debate. She ranked in the top 4 at Nationals in three speech events and advanced to debate finals at five tournaments, three of which she won. Her favorite accomplishment was receiving first place at Nationals her senior year in Impromptu. Kirstin is a student at Wheaton College majoring in music, and enjoys running her own calligraphy business.