NOTE: This download expired May 31, 2019. See message below.
Written by
Released: Filed Under: Expired
About "Guantanamo"
This download is one of a previous season than the current one. Only those with Library Access subscriptions are allowed to download this archived material. In order to access it, you must purchase
Library Access
.
Summary: The AFF plan closes the Guantanamo detention facility center because of alleged human rights abuses and violations of international law. This neg brief shows that those "human rights abuses" don't occur, and that the terror suspects are being treated fairly. The detainees in GTMO aren't mere criminals – they aren't even normal prisoners of war –so they are not legally entitled to due process. Legal problems arose in the past when President Obama attempted to empty Guantanamo and release detainees. Closing GTMO would threaten national security by putting terrorists in domestic prisons and by getting rid of a crucial intelligence source. Finally, the limits of the Federal Court System mean that the aff plan risks releasing confirmed terrorists. This has happened in the past with GTMO detainees, and these terrorists have gone on to kill even more innocent Americans.
Directions
Download the document with the button above. Study this release and get to know it well. File and print as necessary to prepare for your upcoming competition.
This download is exclusively for Monument Members participating in Season 19. Any use outside this membership is a violation of U.S. Copyright Law and violators will be prosecuted.
As always, double check all claims, warrants, hyperlinks and the current news in case any changes have occurred that will affect your competition.
Do you have questions about this download? Tap in your comment at the bottom of the page. The author, the site owner, or another member will most likely reply.
Permission & Usage
Click Here for complete information on permissions. All Membership content and Library Archives are proprietary intellectual content, so please respect our copyrights. Simply put, if you are not a Monument Member or a Library Access Owner you may not use it or share its content. If one partner of a debate team is a member and the other is not, the one who is a Monument Member must be the controller of the logins, downloads and incorporation of the Monument Membership material. Sharing logins is strictly prohibited, the only exception being from immediate family members within a single household.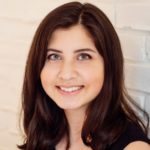 Naomi Mathew has experience in Lincoln Douglas, Team Policy, and Parliamentary debate. Throughout high school she participated in 4 different speech and debate leagues, consistently advancing to outrounds and winning awards. Currently, Naomi studies at Truman State University and is double majoring in political science and philosophy & religion.