For those competitors who desire deeper, substantive debate theory to help them develop as a consistent trophy winner, the new "Premium" Membership opens the Monument coffers to training the champion.
The official launch of the new Premium Membership will be Black Friday 2018 (November 23). But for today, I want to give you a sneak peak to this valuable upgrade.
Monument's basic membership is $99 for the entire year. You get weekly source material specifically written for numerous leagues, resolutions, and events. It carries quite the punch of value. At the time of this writing, we published our 16th release out of 40. Check out the mammoth amount of source material here.
Source material is what we do best, and that's what the Monument Membership provides. But what about teaching — the theories and strategies behind how to win? We have volumes and volumes of curriculum at our publishing site. We have published several volumes of textbooks, too…what about those? And we've been publishing source material since 1998, literally thousands of pages of source content that often overlaps with what you need to know for your next tournament. Do members get those?
Well, no. You need to buy those. They're all available — for sale — at MonumentPublishing.com, our main publishing site. We have a warehouse of books and curriculum that, if you need to tap into more, you can buy individually. That's the way of Monument Members since we started the membership model three years ago.
Until now. I'm opening up three vast libraries to the new "Premium" membership. And the price — especially if you are currently a Monument Member — will blow you away.
Here are the three libraries, and I'm releasing the first downloads to you today to preview:
Textbook Library ($349 value). Every week for the next several weeks we are releasing the full text of every textbook we have published. We're starting with Blue Book: Introduction to Policy Debate, and we're releasing Red Book for Lincoln-Douglas next week. By March we will have every one of our valuable books available to Premium Members.
Archive Library ($1,590 value). We have published thousands of pages of source material since 1998. We sell archives of these material — sorted by topic — for $30 a pop. Premium Members get access to all of them! We're releasing some every week, and by the end of this school year you'll have access to 52 assembled archives, and more are being prepared.
Sequence Library ($499 value). This is a new library of content that walks students through a specific "sequence of knowledge" for individual events. This collects all the book chapters, articles, blog posts, camp audios, video lessons, and more that centers on the specific sequence. We're launching Policy and Lincoln-Douglas sequences today. Estimated value: $499.
The Monument Membership gives you source material, but the Premium Membership gives you the entire Monument Library — everything at your fingertips! Your upgrade is valued at $2,438.
Premium Membership price: $199 — or, if you're a current Monument Member, $100 to upgrade.
But if you visit our site this Friday, you'll be getting an even better deal. This year's Black Friday Sale will blow you away! So be sure to visit on Friday. We're spending a large part of our Thanksgiving week pulling together the details. I can't share with you the details yet, but trust me, you will find the upgrade to be extremely valuable.
Till then, enjoy your Turkey AND the first Premium Member releases. There is more to come from here:
Premium Members' First Releases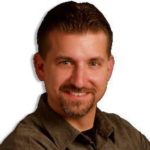 Coach Jeub is owner and lead publisher of Monument Publishing. He has been coaching since the mid-90s as well as providing the leading source material for speakers and debaters in multiple leagues. Mr. Jeub currently coaches speech and debate at Monument Academy where he also teaches 7th grade English, and he runs a Patreon page for his most recent writing projects.