Written by
Released: Filed Under: NFHS Policy
About "Social Media"
AFF Plan repeals rules that would require millions of immigrants to divulge their social media information, phone numbers, email addresses, and past travel information. In addition, they repeal requirements that immigrants tell if their family has ever been linked to terrorist activities. The NEG will argue that – apart from the obvious foolhardiness of the last requirement being repealed – there is no need for a change in policy. The harms the AFF presents are (1) Non-unique to other policies President Trump has instituted, and (2) justified to some extent. There is a legitimate reason to screen all potential immigrants: To prevent terrorist infiltration. The negative philosophy is that security requires proactivity, and the AFF Plan relies on a system that has failed in the past. Multiple empirics will be provided as to why there is a viable threat of terrorism from immigrants.
Directions
Download the document with the button above. Study this release and get to know it well. File and print as necessary to prepare for your upcoming competition.
This download is exclusively for Monument Members participating in Season 19. Any use outside this membership is a violation of U.S. Copyright Law and violators will be prosecuted.
As always, double check all claims, warrants, hyperlinks and the current news in case any changes have occurred that will affect your competition.
Do you have questions about this download? Tap in your comment at the bottom of the page. The author, the site owner, or another member will most likely reply.
Permission & Usage
Click Here for complete information on permissions. All membership content is proprietary intellectual content, so please respect its copyright. Simply put, if you are not a Monument Member, you may not use it or share its content. If one partner of a debate team is a member and the other is not, the one who is a Monument Member must be the controller of the logins, downloads and incorporation of the Monument Membership material. Sharing logins is strictly prohibited.
Would you like to join?
Downloads like these don't grow on trees. They take hard work from experts. But we make it easy and affordable with a membership, and we'd love for you to join us! Fill out the fields below to be included in all that Season 19 has to offer:

Click here for more information.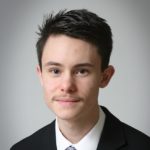 Jonathan competed in Stoa Speech and Debate for three years. He has won tournaments in parliamentary and team-policy, as well as broken in both events at NITOC. Jonathan has become engrossed in the Speech and Debate world and has become an avid researcher.