NOTE: This download expired May 31, 2018. See message below.
Written by
Summary: This article is going to focus on the wording of the resolution, particularly what "compulsory" is, as well as list various options of "national service."
Released: Filed Under: Expired
About "Compulsory National Service (INFO)"
This download is one of a previous season than the current one. Only LIFETIME Curriculum Access subscriptions are allowed to download this archived material. In order to access it, you must purchase the
LIFETIME Curriculum Access
.
Who doesn't know the words of John F. Kennedy during his inaugural address? "Ask not what your country can do for you, ask what you can do for your country!" For the better part of our lives, service to your country has been voluntary. Not since 1973, for instance, has there been a compulsory draft. Kennedy's words seem to fall flat on the ears of today's Americans.
The Lincoln-Douglas resolution for September/October 2017 challenges Lincoln-Douglas debaters to rethink the value of "voluntarily" serving the nation. How about we require it? Why not make it "compulsory"? That is the affirmative side to the resolution: In the United States, national service ought to be compulsory.
This article is going to focus on the wording of the resolution, particularly what "compulsory" would look like in the real world as well as list various options of "national service" that a debater can advocate. By the end of this article, you, as a Lincoln-Douglas debater, should have some strong ideas on how to frame this debate.
---
Directions
Download the document with the button above. Study this release and get to know it well. File and print as necessary to prepare for your upcoming competition.
This download is exclusively for Monument Members participating in Season 19. Any use outside this membership is a violation of U.S. Copyright Law and violators will be prosecuted.
As always, double check all claims, warrants, hyperlinks and the current news in case any changes have occurred that will affect your competition.
Do you have questions about this download? Tap in your comment at the bottom of the page. The author, the site owner, or another member will most likely reply.
---
Permission & Usage
Click Here for complete information on permissions. All membership content is proprietary intellectual content, so please respect its copyright. Simply put, if you are not a Monument Member, you may not use it or share its content. If one partner of a debate team is a member and the other is not, the one who is a Monument Member must be the controller of the logins, downloads and incorporation of the Monument Membership material. Sharing logins is strictly prohibited.
Would you like to join?
Downloads like these don't grow on trees. They take hard work from experts. But we make it easy and affordable with a membership, and we'd love for you to join us! Fill out the fields below to be included in all that Season 19 has to offer:

Click here for more information.
---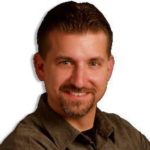 Coach Jeub is owner of Monument Publishing. He authors and co-authors several of the publications, but enjoys plugging other speech and debate talent into key writing positions. Mr. Jeub resides in Monument, Colorado, with his wife and 10 of his 16 children. Over the years, his family has carried five titles in two different leagues.