NOTE: This download expired May 31, 2019. See message below.
Written by
Released: Filed Under: NSDA Lincoln-Douglas
About "Freedom"
This download is one of a previous season than the current one. Only those with Library Access subscriptions are allowed to download this archived material. In order to access it, you must purchase
Library Access
.
In the modern age, news reporters have a poor reputation due to the existence of fake news and concerns of sensationalistic reporting. Despite these pitfalls, reporters still have an important place in modern society. All people rely on news, in some form or another, to make informed decisions about the world. This resolution questions whether reporters ought to have access to the essential tools that make their job possible. The case for freedom answers that question with a definite 'yes.'
The value presented is freedom. This value is intentionally broad, so that the case is flexible and adaptable. Supplementary values could include human rights and liberty. As the case is written now, there is not a definition of freedom, though it is generally understood as the ability to act as one would wish within a reasonable social sphere. Debaters who wish to spend the majority of their time on contentions will want to avoid unnecessary definitions but may want to have a value for freedom ready in case a question comes up in the debate round. Debaters who are more concerned with the framework of the debate will want to present a specific definition under the value section. The recommended definition source for freedom is Oxford English Dictionary as it is reputable and consistent with the rest of the case. Finally, debaters should keep in mind that the case focuses on governmental sources, but there are other confidential sources that may invoke thoughts on the resolution.
There are two contentions provided for the affirmative side. It is important to note that both contentions examine the benefit of choosing the affirmative, as opposed to the traditional format where one contention highlights the benefits of choosing affirmative and the other highlights the detriment of choosing negative. However, the rhetoric of the case implies that all benefits emphasized by affirmative will be lost if negative is chosen. For example, if the resolution is negated, reporter's freedoms are limited.
With regards to the case applications, the contention one example is a clear-cut case of the resolution in the real world. The contention two application is more of an analysis of how the current system is failing to protect confidential sources from harm. This provides a variety for the judge. Where one case analyzes a specific example of the resolution, the second relies on a governmental study. Because of the clear differences in the applications, it will be much more difficult for opponents to attempt to group the applications.
To oppose this case, debaters ought to prioritize refutation of the contentions. Both contentions should be addressed separately, as their impacts are distinct. Debaters may also want to consider whether the practical end result of the affirmative philosophy is truly worth pursuing. Freedom is good, but what does confidentiality give sources the freedom to do?
Directions
Download the document with the button above. Study this release and get to know it well. File and print as necessary to prepare for your upcoming competition.
This download is exclusively for Monument Members participating in Season 19. Any use outside this membership is a violation of U.S. Copyright Law and violators will be prosecuted.
As always, double check all claims, warrants, hyperlinks and the current news in case any changes have occurred that will affect your competition.
Do you have questions about this download? Tap in your comment at the bottom of the page. The author, the site owner, or another member will most likely reply.
Permission & Usage
Click Here for complete information on permissions. All Membership content and Library Archives are proprietary intellectual content, so please respect our copyrights. Simply put, if you are not a Monument Member or a Library Access Owner you may not use it or share its content. If one partner of a debate team is a member and the other is not, the one who is a Monument Member must be the controller of the logins, downloads and incorporation of the Monument Membership material. Sharing logins is strictly prohibited, the only exception being from immediate family members within a single household.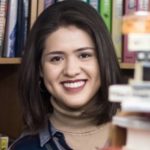 Dominique Alisa Stringer competed in speech and debate for six years. She now studies Anthropology and Museum Studies at Luther College, where she has put her forensic skills to use in presentations, class discussions, and entrepreneurial pitch competitions. During her time as a competitor, Alisa's favorite events were Mars Hill, Parliamentary, and Lincoln-Douglas Debate.