Written by
Released: Filed Under: NSDA Lincoln-Douglas
About "Truth"
The goal of reporting is quite clear. Reporters are supposed to find the true state of affairs in the world, and to reveal that information to their readers. However, their methods of pursuing that goal are varied and complex. Oftentimes, reporters must examine their moral limits. What can reporters do to pursue their stories? Do they have a responsibility to disclose sensitive information if it is deemed dangerous or harmful? Do they have an obligation to preserve the identities of their sources? This case claims that reporters first obligation is to the truth, and that they ought to prioritize that goal above all else.
Affirmative debaters take note, negative debaters take heed. This case does address the reporter's rights, but only vaguely. It provides more analysis for why reporters should not keep confidential sources, but less or why reporters ought not have the right to protect sources. This is a fine line, but one that ought to be observed. Negative debaters should be prepared to defend the case on this point in particular.
With regards to the framework of this particular case, there are two contentions presented to negate the resolution. The presentation is traditional, with one contention and application supporting the negative side, and the other contention and application questioning the affirmative side. The definitions do not need to be presented in every round. They should only be used as needed, if the affirmative definitions are in some way abusive to the negative position. The case can operate with any reasonable affirmative framework.
The position held in the following negative case is extremely idealistic. In the real world, it is often necessary for reporters to withhold information in order to find the truth. In addition, their confidentiality may well help them to gain access to information that they would otherwise be unable to find. These are serious concerns that need to be addressed before a blanket claim is made that we ought not allow reporters to protect their sources identities. When responding to this case, affirmative debaters should attempt to even the ground by proving that their side also pursues the goal of truth. After this is done, it is a good idea to provide an incentive for the judge to vote affirmative by proving that the affirmative position will be more effective in the real world.
Directions
Download the document with the button above. Study this release and get to know it well. File and print as necessary to prepare for your upcoming competition.
This download is exclusively for Monument Members participating in Season 19. Any use outside this membership is a violation of U.S. Copyright Law and violators will be prosecuted.
As always, double check all claims, warrants, hyperlinks and the current news in case any changes have occurred that will affect your competition.
Do you have questions about this download? Tap in your comment at the bottom of the page. The author, the site owner, or another member will most likely reply.
Permission & Usage
Click Here for complete information on permissions. All membership content is proprietary intellectual content, so please respect its copyright. Simply put, if you are not a Monument Member, you may not use it or share its content. If one partner of a debate team is a member and the other is not, the one who is a Monument Member must be the controller of the logins, downloads and incorporation of the Monument Membership material. Sharing logins is strictly prohibited.
Would you like to join?
Downloads like these don't grow on trees. They take hard work from experts. But we make it easy and affordable with a membership, and we'd love for you to join us! Fill out the fields below to be included in all that Season 19 has to offer:

Click here for more information.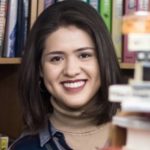 Alisa competed in speech and debate for six years in prepared speech events, impromptu speech events, and three forms of debate. Her favorite win was a parliamentary tournament where the first place prize was a dollar store container filled with m&ms.