Written by
Released: Filed Under: Public Forum
About "Crossfire"
Mike Wascher also helped contribute to this download.
The new resolution releases August 8. The following in taken from Green Book for Public Forum Debate, meant to kick off your year with foundational material to help get you ready for competition. This is one of six releases:
Basic Preparation (8/6/18)
Speaker Responsibilities (8/13/18)
Flowing (8/20/18)
Case Writing (8/27/18)
Research (9/3/18)
Crossfire (9/10/18)
First release on the Season 19 resolution for September/October (9/17/18)
If you would like to purchase Green Book for Public Forum Debate, visit MonumentPublishing.com/public-forum. The book comes with worksheets, model resolutions, and downloads for further study.
Directions
Download the document with the button above. Study this release and get to know it well. File and print as necessary to prepare for your upcoming competition.
This download is exclusively for Monument Members participating in Season 19. Any use outside this membership is a violation of U.S. Copyright Law and violators will be prosecuted.
As always, double check all claims, warrants, hyperlinks and the current news in case any changes have occurred that will affect your competition.
Do you have questions about this download? Tap in your comment at the bottom of the page. The author, the site owner, or another member will most likely reply.
Permission & Usage
Click Here for complete information on permissions. All membership content is proprietary intellectual content, so please respect its copyright. Simply put, if you are not a Monument Member, you may not use it or share its content. If one partner of a debate team is a member and the other is not, the one who is a Monument Member must be the controller of the logins, downloads and incorporation of the Monument Membership material. Sharing logins is strictly prohibited.
Would you like to join?
Downloads like these don't grow on trees. They take hard work from experts. But we make it easy and affordable with a membership, and we'd love for you to join us! Fill out the fields below to be included in all that Season 19 has to offer:

Click here for more information.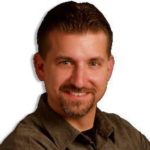 Coach Jeub is owner and lead publisher of Monument Publishing. He has been coaching since the mid-90s as well as providing the leading source material for speakers and debaters in multiple leagues. Mr. Jeub currently coaches speech and debate at Monument Academy where he also teaches 7th grade English, and he runs a Patreon page for his most recent writing projects.