Written by
Released: Filed Under: Parliamentary Debate
About "John McCain"
Few senators have had more of an impact on modern American policy than the late John McCain. He passed away last week after a fight with cancer took his life. He was 81.
McCain was a decorated war hero of the Vietnam War. After awarded several medals of honor, he was shot down and captured as a prisoner of war. He remained a prisoner for nearly six years before being released. Being a returned POW helped launch his political career.
He is known as "the Maverick" because of his frequent and highly publicized breaks from Republicans. His most significant piece of legislation was the McCain-Feingold Act of 2002, campaign finance legislation that is still the ire of conservatives today. He was also an influential member of the "Gang of 14" and the "Gang of 8" — both bipartisan groups of senators who frustrated right-leaning legislation. He was the breaking vote to keep Obamacare in place, one of his last "maverick" moves.
This week's topics of debate include John McCain, the python in Poland, identity fraud for minors, weather Jeff Sessions should go, the so-called "Crisis for Democracy," Aretha Franklin, and more!
Directions
Download the document with the button above. Study this release and get to know it well. File and print as necessary to prepare for your upcoming competition.
This download is exclusively for Monument Members participating in Season 19. Any use outside this membership is a violation of U.S. Copyright Law and violators will be prosecuted.
As always, double check all claims, warrants, hyperlinks and the current news in case any changes have occurred that will affect your competition.
Do you have questions about this download? Tap in your comment at the bottom of the page. The author, the site owner, or another member will most likely reply.
Permission & Usage
Click Here for complete information on permissions. All membership content is proprietary intellectual content, so please respect its copyright. Simply put, if you are not a Monument Member, you may not use it or share its content. If one partner of a debate team is a member and the other is not, the one who is a Monument Member must be the controller of the logins, downloads and incorporation of the Monument Membership material. Sharing logins is strictly prohibited.
Would you like to join?
Downloads like these don't grow on trees. They take hard work from experts. But we make it easy and affordable with a membership, and we'd love for you to join us! Fill out the fields below to be included in all that Season 19 has to offer:

Click here for more information.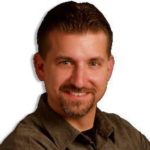 Coach Jeub is owner of Monument Publishing. He authors and co-authors several of the publications, but enjoys plugging other speech and debate talent into key writing positions. Mr. Jeub resides in Monument, Colorado, with his wife and 10 of his 16 children. Over the years, his family has carried five titles in two different leagues.