NOTE: This download expired May 31, 2019. See message below.
Written by
Released: Filed Under: Expired
About "Mailed Terrorism"
This download is one of a previous season than the current one. Only those with Library Access subscriptions are allowed to download this archived material. In order to access it, you must purchase
Library Access
.
A series of suspected explosive packages were intercepted on route to dominant democratic figures. A total of 12 packages had been identified as of Friday, October 26th. All 12 were intercepted by authorities and were not delivered to the intended target. The packages were addressed to individuals criticized by President Trump, including George Soros, Hillary Clinton, Barack Obama, Joe Biden, and Eric Holder. It is unclear if the devices were wired to explode or designed for the sake of fear. Authorities have declined to confirm either way but have treated the devices as though they were live. Cesar Sayoc from Florida was arrested by the FBI in connection with the devices. His past record shows a string of arrests beginning in the early 1990s and a history of anti-liberal posts on social media.
The overwhelming political response to the bombs has been one of unity, civil discourse, and the call to vote. President Trump focused on unity in his dialogue on Wednesday, but lashed out at the media again on Thursday, condemning news sources for stating that his rhetoric is responsible for the terrorist event. Many believe that the event will influence the upcoming election, potentially swaying voters and allowing democrats to win back the House of Representatives.
This week's topics of debate include the mailed bombs, upcoming elections, the IPCC, journalist Khashoggi, and more!
Directions
Download the document with the button above. Study this release and get to know it well. File and print as necessary to prepare for your upcoming competition.
This download is exclusively for Monument Members participating in Season 19. Any use outside this membership is a violation of U.S. Copyright Law and violators will be prosecuted.
As always, double check all claims, warrants, hyperlinks and the current news in case any changes have occurred that will affect your competition.
Do you have questions about this download? Tap in your comment at the bottom of the page. The author, the site owner, or another member will most likely reply.
Permission & Usage
Click Here for complete information on permissions. All Membership content and Library Archives are proprietary intellectual content, so please respect our copyrights. Simply put, if you are not a Monument Member or a Library Access Owner you may not use it or share its content. If one partner of a debate team is a member and the other is not, the one who is a Monument Member must be the controller of the logins, downloads and incorporation of the Monument Membership material. Sharing logins is strictly prohibited, the only exception being from immediate family members within a single household.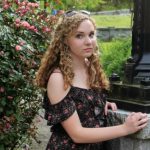 Rachel Donka competed in NCFCA and Stoa for 6 years. Over the course of her competitive years, she participated in 12 different speech events and three styles of debate, ranking highly on the national level. Her NITOC victories include 1st in Lincoln-Douglas, 2nd in Parli, 3rd in Extemp, and 2nd in overall national ranking in 2016. She has also competed at the collegiate level as member as a part of the Seattle Pacific University NPDA team, and graduated with a Bachelor's Degree in Psychology and Economics in June of 2019.