Written by
Released: Filed Under: Parliamentary Debate
About "Religion vs. Equity"
The Sabarimala temple, a Hindu shrine in the southern Indian state of Kerala, has been always been off-limits for women between the ages of 10 and 50. Devotees claim that the purity of the temple partly depends on keeping out the unwanted, while opponents of the restriction argue that it discriminates against women who want to worship.
The Supreme Court of India sided with the policy's opponents, citing gender discrimination, and ordered that the temple admit women. It seemed to be a historic day for women, as the longstanding restriction met its match in court. But so far, not a single woman has been able to fight though crowds of protestors and enter the temple. Intriguingly, women (most between the ages of 10 and 51) are among the protestors blocking women from entry.
Should gender equity trump religious practices? Debaters get to square off on the issue in this week's release.
This week's topics of debate include Julian Assange's brand of journalism, the Kosovo/Serbia dispute, America's relationship with the Philippines, China's human rights situation, epistemic certainty, Universal Basic Income, and free speech in Hong Kong.
Directions
Download the document with the button above. Study this release and get to know it well. File and print as necessary to prepare for your upcoming competition.
This download is exclusively for Monument Members participating in Season 19. Any use outside this membership is a violation of U.S. Copyright Law and violators will be prosecuted.
As always, double check all claims, warrants, hyperlinks and the current news in case any changes have occurred that will affect your competition.
Do you have questions about this download? Tap in your comment at the bottom of the page. The author, the site owner, or another member will most likely reply.
Permission & Usage
Click Here for complete information on permissions. All membership content is proprietary intellectual content, so please respect its copyright. Simply put, if you are not a Monument Member, you may not use it or share its content. If one partner of a debate team is a member and the other is not, the one who is a Monument Member must be the controller of the logins, downloads and incorporation of the Monument Membership material. Sharing logins is strictly prohibited.
Would you like to join?
Downloads like these don't grow on trees. They take hard work from experts. But we make it easy and affordable with a membership, and we'd love for you to join us! Fill out the fields below to be included in all that Season 19 has to offer:

Click here for more information.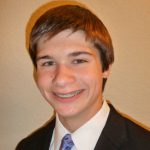 Mark's competitive history includes top awards in policy, Lincoln-Douglas, parli, extemp, and apologetics in NCFCA and Stoa. He is currently an honors student at the University of Texas, dual-majoring in the Plan II Honors Program and the School of Business. Through his connections with forensics and writing for Monument, Mark earned an internship at the Texas Civil Justice League, where his research aims to increase stability and fairness in Texas' civil justice system. In his spare time, Mark plays for UT's rugby team.