Written by
Released: Filed Under: Parliamentary Debate
About "Pride and Prejudice"
America has a love-hate relationship with history. There are lots of things to celebrate, and lots of things that we wish never happened. That relationship with our history isn't unique, Germany deals with the vestiges of Nazism, Russia lives under the legacy of Trotsky, Lenin, and Stalin, and South Africa struggles to decide on the name of its cities. In the U.S., we've had to struggle over whether to keep monuments to confederate soldiers, whether to fly the confederate flag, and whether those symbols stand for a proud rejection of federal overreach or a tainted legacy of slavery. At the end of World War II, we were adamant that Germany do away with the swastika, and to this day there's a section of German criminal code that bans the symbol from all non-artistic uses. There is a legitimate argument to be made that such restrictions try to re-write history, and limit free speech in problematic ways. There is also a compelling reason to minimize the exposure given to periods and people who celebrated violence and racism. Should the U.S. follow Germany's example? How should we approach symbols that mean radically different things to different people? Parli debaters tackle a tough question in this week's release.
This week's topics of debate include uncontacted civilizations, social contract theory, public vs. voucher schools, the right to be forgotten, taxation, expensive sporting venues, adversarial justice, and a final resolution that should challenge your creative debating skills.
Directions
Download the document with the button above. Study this release and get to know it well. File and print as necessary to prepare for your upcoming competition.
This download is exclusively for Monument Members participating in Season 19. Any use outside this membership is a violation of U.S. Copyright Law and violators will be prosecuted.
As always, double check all claims, warrants, hyperlinks and the current news in case any changes have occurred that will affect your competition.
Do you have questions about this download? Tap in your comment at the bottom of the page. The author, the site owner, or another member will most likely reply.
Permission & Usage
Click Here for complete information on permissions. All membership content is proprietary intellectual content, so please respect its copyright. Simply put, if you are not a Monument Member, you may not use it or share its content. If one partner of a debate team is a member and the other is not, the one who is a Monument Member must be the controller of the logins, downloads and incorporation of the Monument Membership material. Sharing logins is strictly prohibited.
Would you like to join?
Downloads like these don't grow on trees. They take hard work from experts. But we make it easy and affordable with a membership, and we'd love for you to join us! Fill out the fields below to be included in all that Season 19 has to offer:

Click here for more information.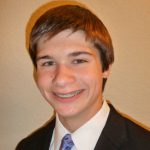 Mark's competitive history includes top awards in policy, Lincoln-Douglas, parli, extemp, and apologetics in NCFCA and Stoa. He is currently an honors student at the University of Texas, dual-majoring in the Plan II Honors Program and the School of Business. Through his connections with forensics and writing for Monument, Mark earned an internship at the Texas Civil Justice League, where his research aims to increase stability and fairness in Texas' civil justice system. In his spare time, Mark plays for UT's rugby team.