Written by
Released: Filed Under: Parliamentary Debate
About "James Watson"
James Watson is a famous scientist, one of the greats. His name, if it sounds familiar, is probably more recognizable in conjunction with that of his partner, Francis Crick. Together, Watson and Crick take most of the credit for the discovery of deoxyribonucleic acid. The iconic double-helix, or Watson-Crick Model, of DNA laid the groundwork for the major scientific and medical advances of the last 70-odd years. James Watson is back in the news because he was just stripped of his honorary awards. This is an extreme measure of censure, and one that is especially surprising given Watson's preeminence in the scientific community. Watson has said some things in the past that were less than polite and probably racist, depending on who you ask. I won't repeat them here, but the statements are well documented. The question, though, isn't really about what was said, but about whether Watson deserved censure for speaking his mind. In this week's release, Parli debaters get to wade into a situation that's reflective of much of today's culture.
Directions
Download the document with the button above. Study this release and get to know it well. File and print as necessary to prepare for your upcoming competition.
This download is exclusively for Monument Members participating in Season 19. Any use outside this membership is a violation of U.S. Copyright Law and violators will be prosecuted.
As always, double check all claims, warrants, hyperlinks and the current news in case any changes have occurred that will affect your competition.
Do you have questions about this download? Tap in your comment at the bottom of the page. The author, the site owner, or another member will most likely reply.
Permission & Usage
Click Here for complete information on permissions. All membership content is proprietary intellectual content, so please respect its copyright. Simply put, if you are not a Monument Member, you may not use it or share its content. If one partner of a debate team is a member and the other is not, the one who is a Monument Member must be the controller of the logins, downloads and incorporation of the Monument Membership material. Sharing logins is strictly prohibited.
Would you like to join?
Downloads like these don't grow on trees. They take hard work from experts. But we make it easy and affordable with a membership, and we'd love for you to join us! Fill out the fields below to be included in all that Season 19 has to offer:

Click here for more information.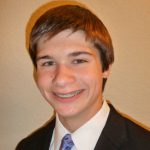 Mark's competitive history includes top awards in policy, Lincoln-Douglas, parli, extemp, and apologetics in NCFCA and Stoa. He is currently an honors student at the University of Texas, dual-majoring in the Plan II Honors Program and the School of Business. Through his connections with forensics and writing for Monument, Mark earned an internship at the Texas Civil Justice League, where his research aims to increase stability and fairness in Texas' civil justice system. In his spare time, Mark plays for UT's rugby team.